Artichokes are in season and what better way to enjoy them than roasted with a bright and fresh lemon dressing.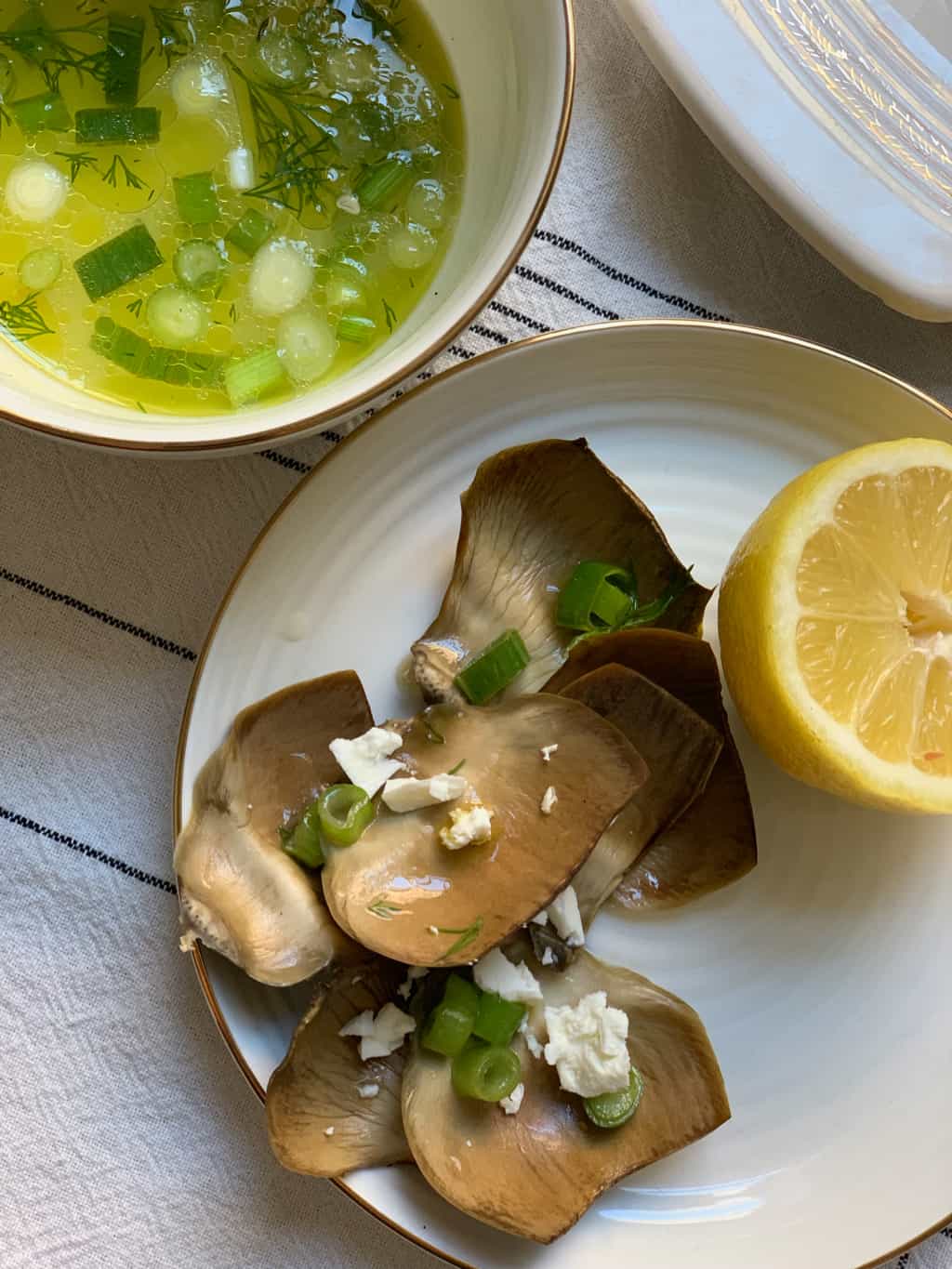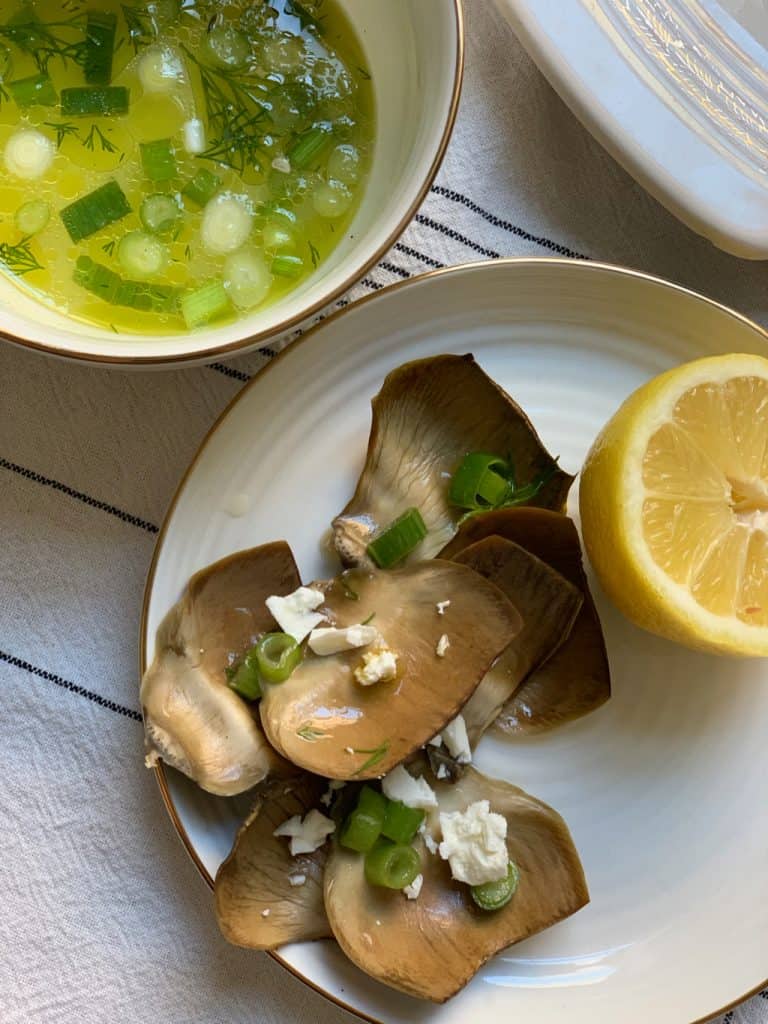 As child I hated artichokes. My mother tried again and again to convince me to eat this weird vegetable. I adamantly refused preferring to nibble on a piece of bread for my dinner. As an adult and a curious one at that I learned to appreciate artichokes. Once I figured out how to treat this unusual looking veggie several doors opened in the artichoke chapter of my personal book of recipes. I now enjoy them as a dip with spinach, à la polita (a fabulous Greek dish that I promised to show asap) and of course roasted.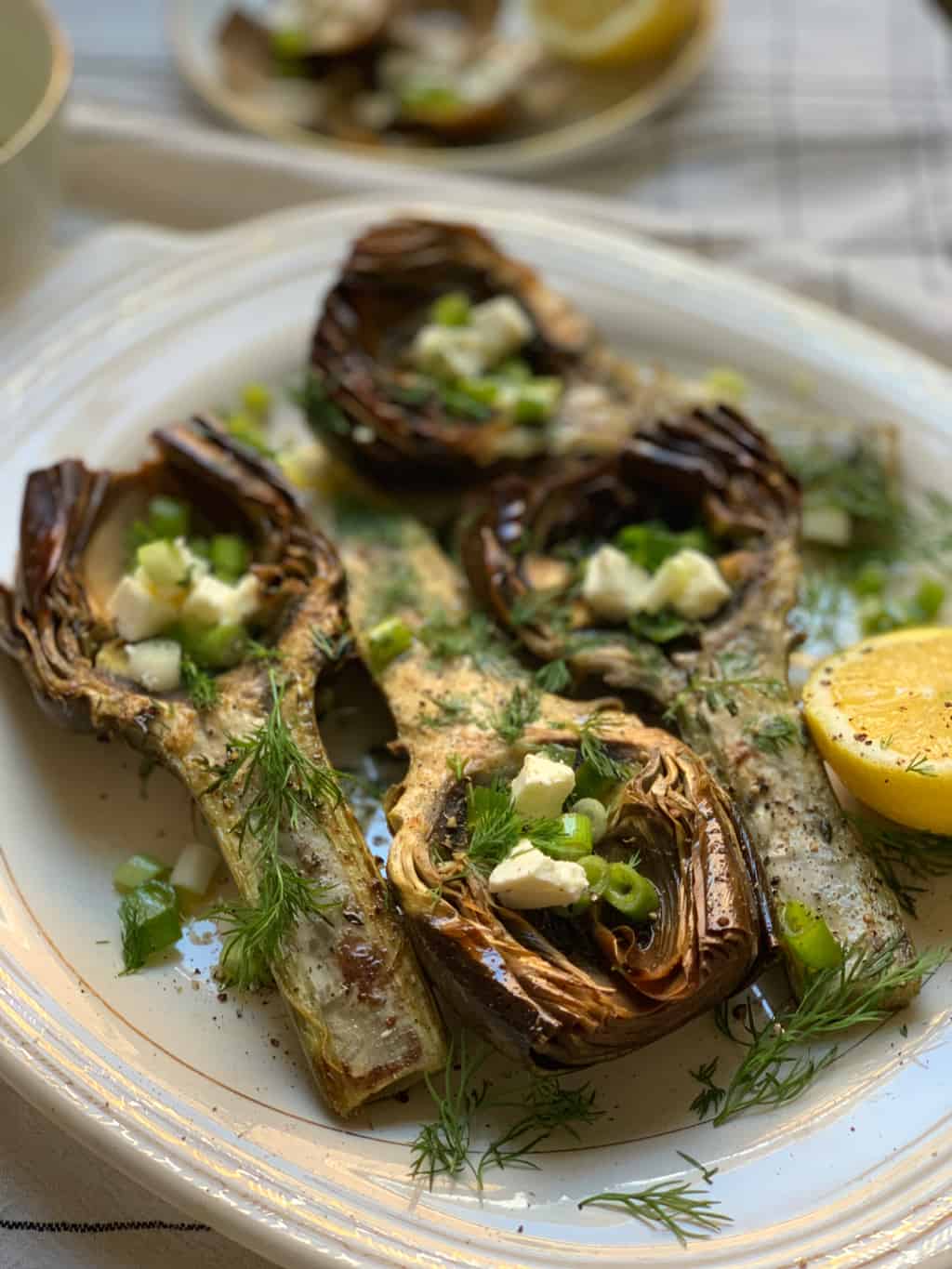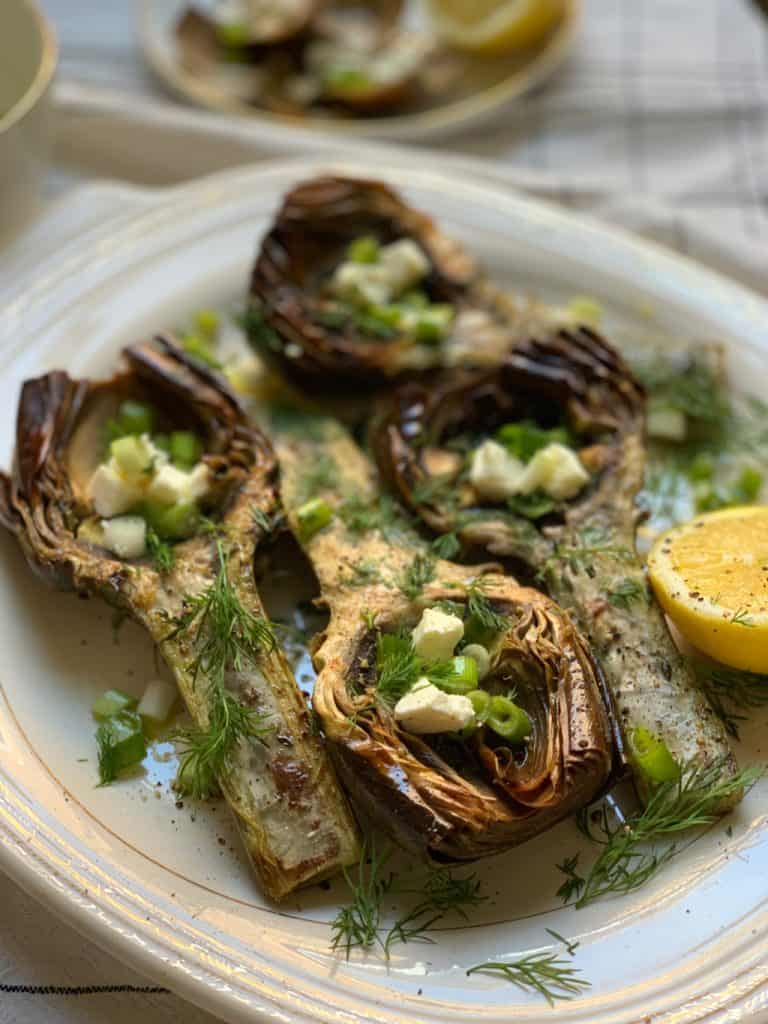 There is only one way to eat an artichoke petal and that is with your hands. Peeling back each petal with my fingers and dragging it gently between my teeth to remove the soft fleshy bit makes me appreciate every delicious bite. A sprinkle of lemon, the addition of scallions and dill bring a freshness to these roasted artichokes that can be enjoyed right out of the oven or room temperature. I love adding just a little feta to the mix because after all I am Greek and it adds little tangy creaminess to the dish.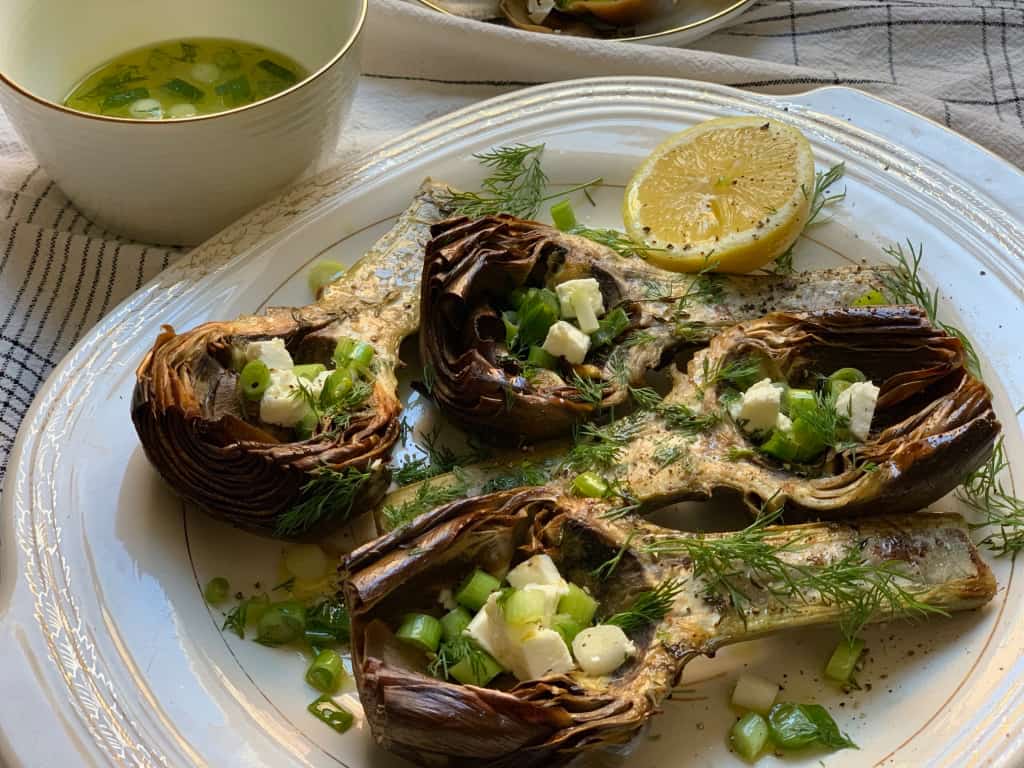 Ingredients
4

artichokes

cleaned, peeled with the fuzzy choke scooped out and cut in half. (for directions on how to clean an artichoke click here)

4

lemons

2/3

cup

extra virgin olive oil

4

scallions sliced

a handfull of fresh thyme leaves + 3-4 fresh thyme sprigs.

you can also use any fresh herbs you have in hand like oregano, sage etc

a handful of fresh dill chopped

sea salt

fresh ground pepper

for serving

1/2

cup

of Greek feta crumbled
Instructions
Preheat the oven to 400 F.

In a roasting pan add half of the olive oil, the lemon juice of two lemons, 3- 4 springs of fresh thyme. Season with the sea salt and fresh ground pepper and mix everything together well.

Rub each artichoke half with the olive oil-lemon mixture and place it on the pan with round side up.

Roast for 3O min.

Take pan out of the oven and turn artichokes with the scooped up side facing up. Sprinkle the thyme leaves all over the artichokes. Roast for another 30 min or so.

Make the lemon & olive oil dressing

In a bowl add the remaining olive oil, the juice of the remaining lemons, the sliced scallions and a pinch of the dill. Season with sea salt and pepper to taste.

Place the artichokes on a serving plater. Toss all over the remaining dill and 1-2 tbsp of the lemon sauce. Sprinkle the feta cheese on top..

Serve with the lemony dressing on the side for extra dipping.
Did you like this recipe?
Mention @thegreekfoodie_ or tag #thegreekfoodie_