This delicious compilation of the best soups for fall will become your new go-to list for a cozy weather meal. From creamy butternut, middle eastern lentils to mac and cheese soups, it is certain you will be making these soups again and again.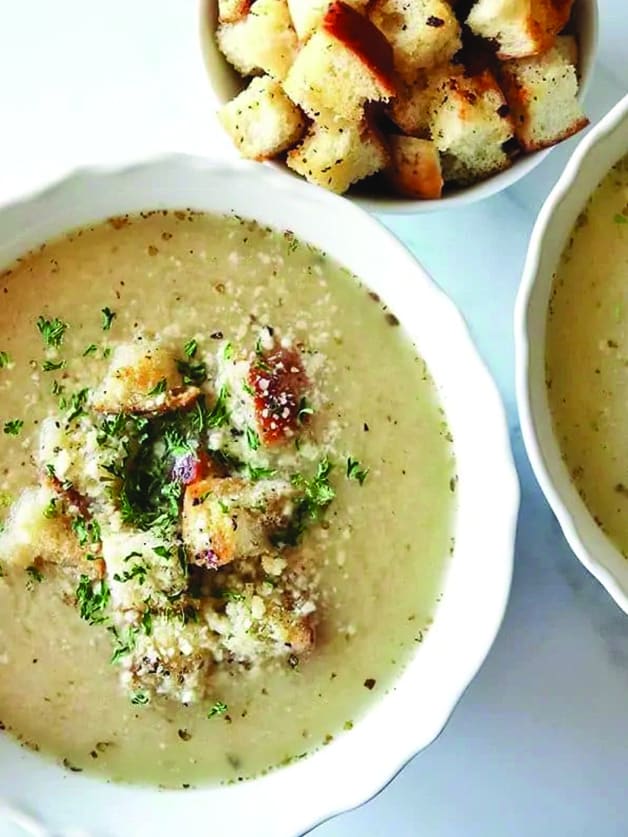 This is garlic bread soup that's made with all the seasonings and flavors of garlic bread whipped into a creamy soup. Dip your favorite bread, grilled cheese sandwich, or croutons into this delicious fall soup!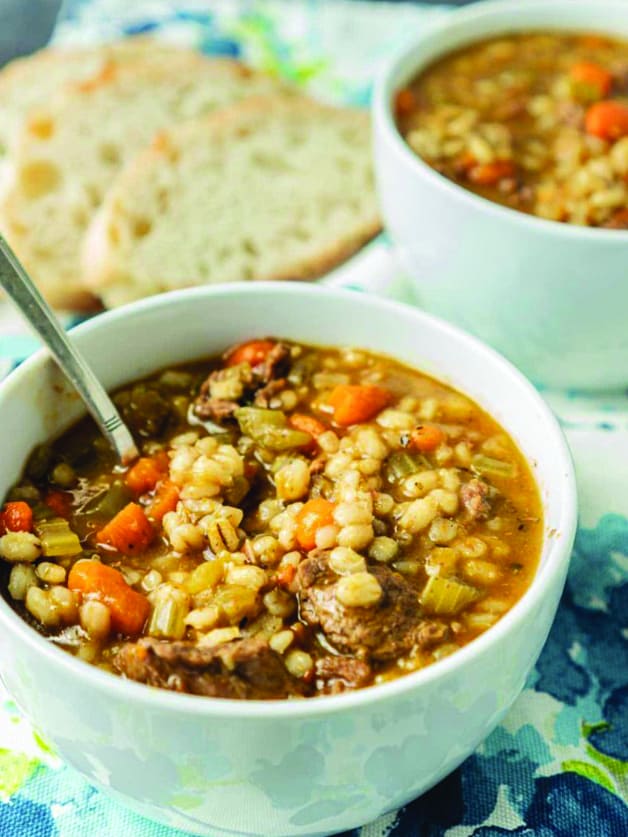 This beef barley soup is the ultimate comfort food! Just a few minutes of work rewards you with a flavorful and hearty soup that's perfect for the fall or winter!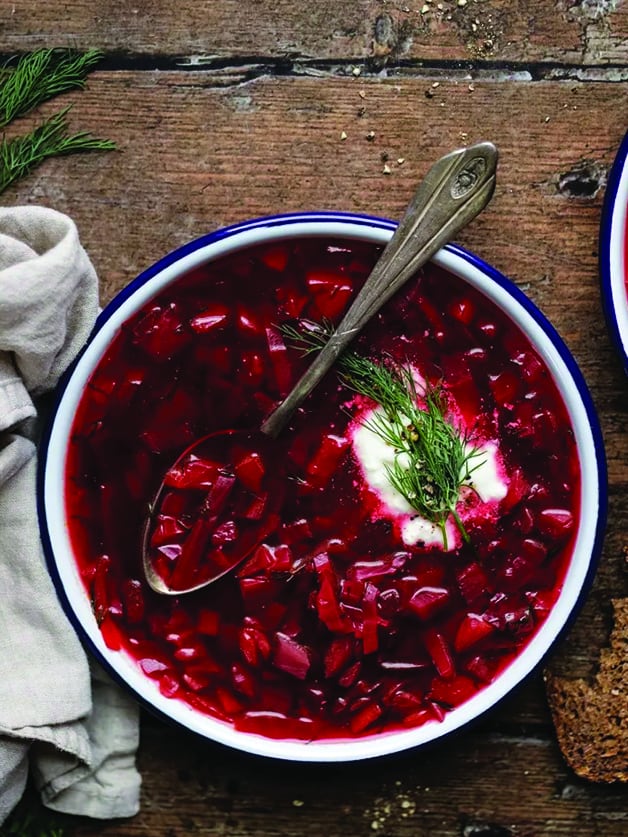 This easy one-pot vegetarian borscht recipe only takes 30 minutes to make! Delicious and wholesome winter beet soup full of nutrients makes for an easy lunch or weekday dinner.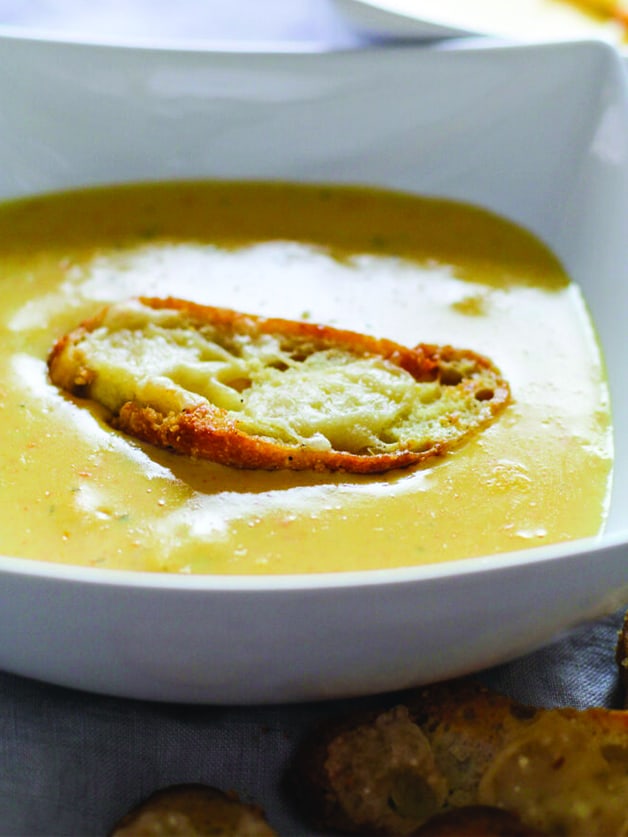 Easy classic famous cheese soup is so creamy, has simple ingredients, and extraordinary deep rich flavors. Serve hot with homemade parmesan croutons, it is love at first spoonful...
Cozy chicken curry soup is like snuggling under the covers on a cold day as it is filled with tender chicken, vegetables, ginger, garlic, turmeric, and curry powder.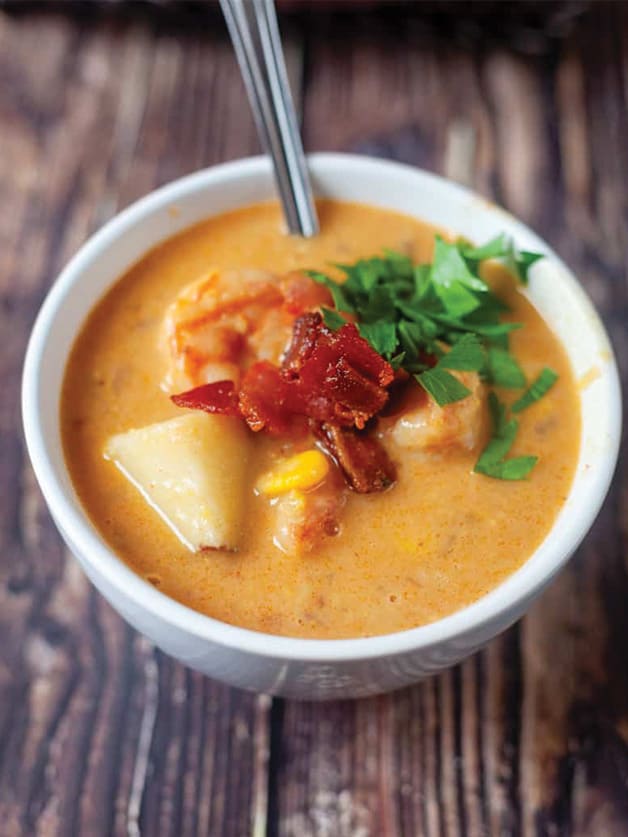 Hearty corn chowder with shrimp and bacon. Seasoned with smoked paprika and delicious seafood stock.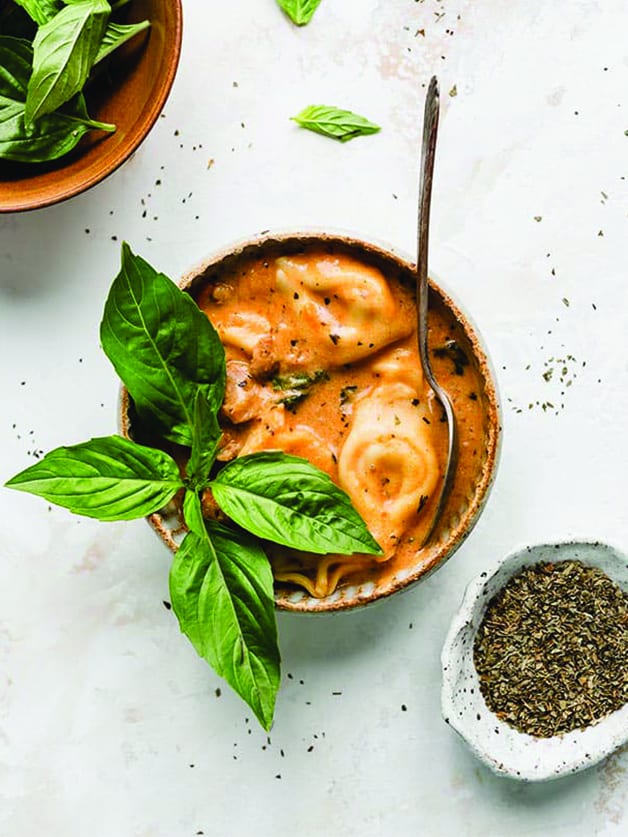 Creamy tomato tortellini soup is a comforting and tasty dish that you're going to love. This tomato tortellini soup with spinach and sausage is packed with flavor and easy to make too!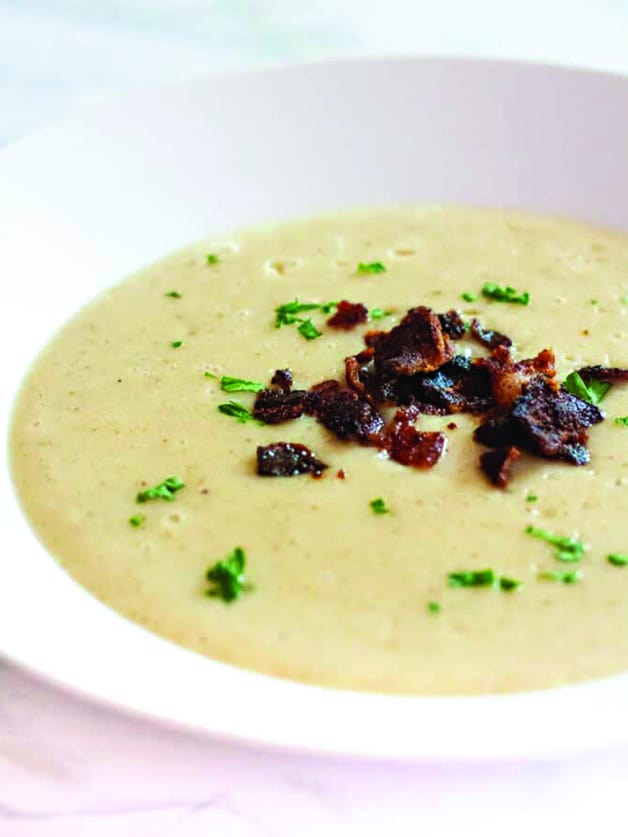 This roasted parsnip and potato soup has simple ingredients but a lot of flavor. It's creamy but healthy and is one of our favorite ways to use fall parsnips!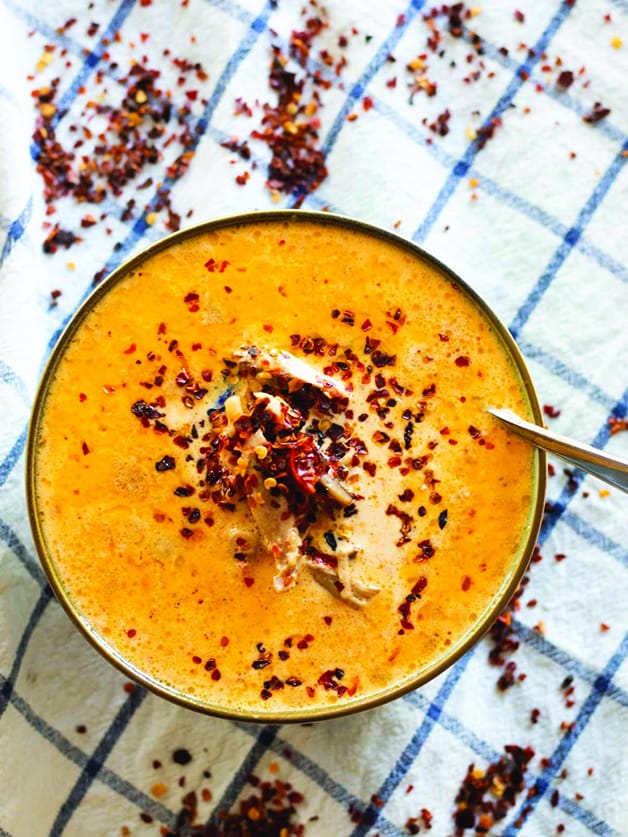 With half a chicken & two types of chili, this is THE spicy chicken soup you need when you're craving something cozy and spicy.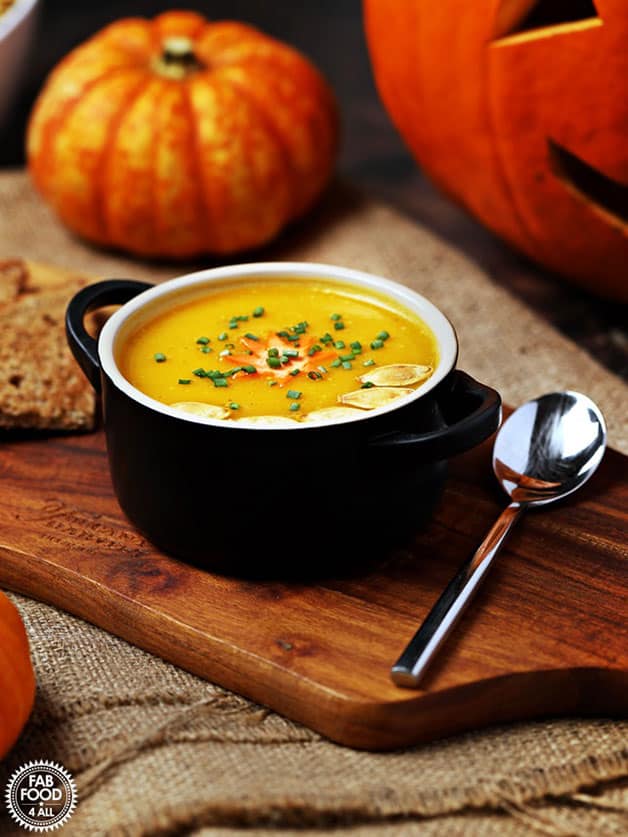 Mildly spiced and velvety smooth, this delicious curried pumpkin soup with coconut milk is ideal for using up leftover pumpkin.
Mushroom wild rice soup is a creamy vegetarian dish that is packed with protein and veggies. Hearty wild rice is combined with mushrooms, carrots, celery, and kale, then is brought together with a creamy soup base. This easy mushroom soup is the best way to warm up on a cold day!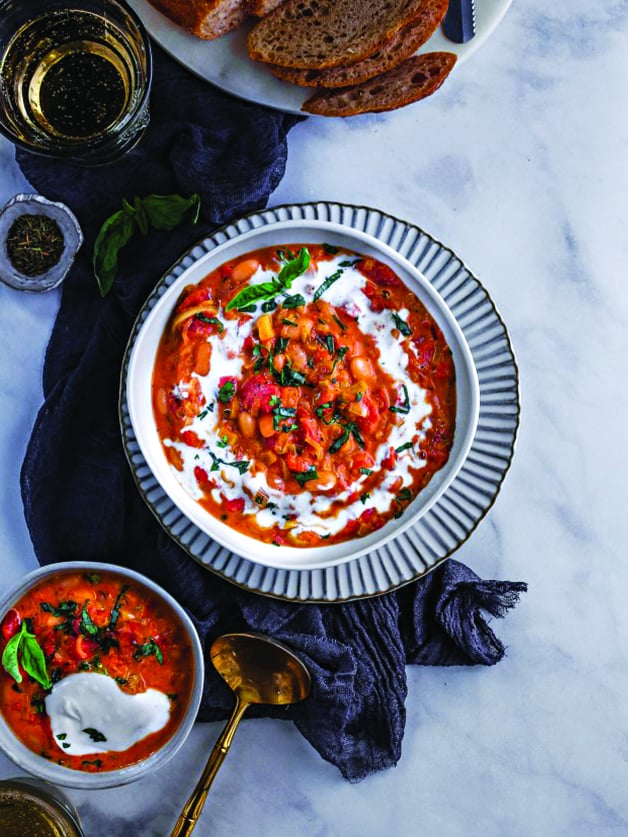 This duo bean tomato basil soup dish is delicious, easily vegan, and super easy to make.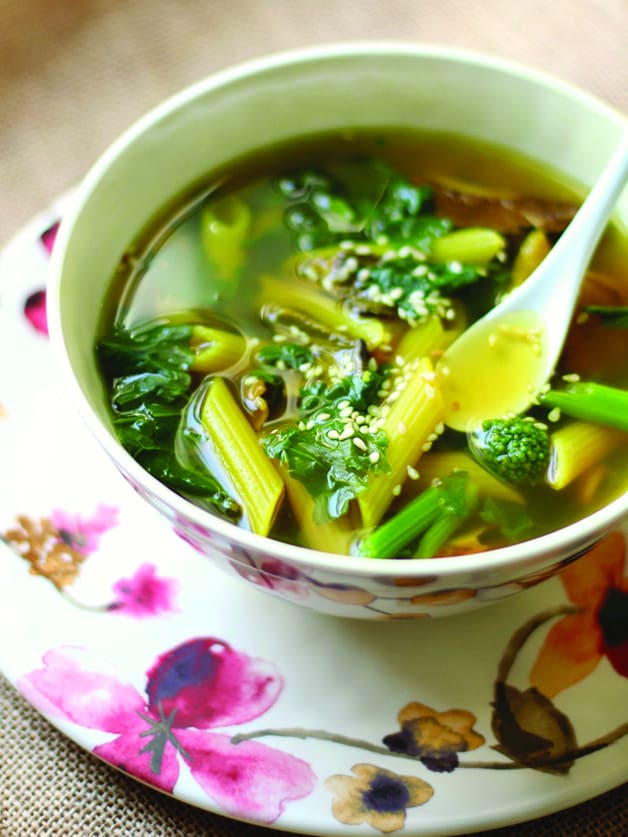 Soup for the soul. A gluten-free and vegan tummy healing soup for one full of anti-inflammatory and nourishing ingredients. Turmeric, ginger, veggies, spices, and a bit of pasta to bring you all the love your body needs.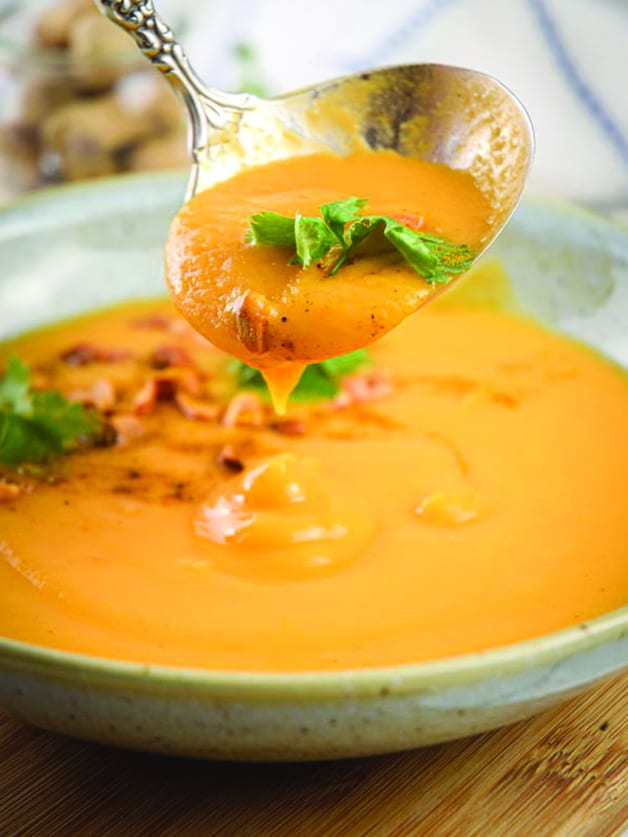 It is the cold season again and what better way to warm up than with a West African staple that is peanut butter soup? With creamy peanut butter, spicy chili powder, and black pepper, it is packed with flavor and nutrients.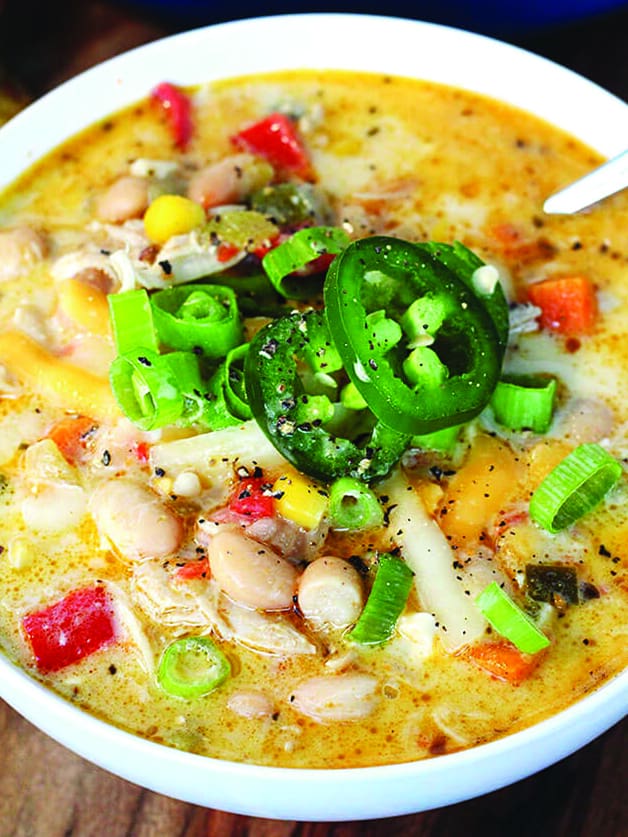 Craving something warm, cozy & comforting for dinner? Fix a batch of creamy white chicken chili on the stovetop in less than 90 minutes. It's packed with simple, yet hearty ingredients like white beans, shredded chicken, onion, garlic, carrots, bell pepper, and green chiles + a rich & savory broth that will have you scraping your bowl!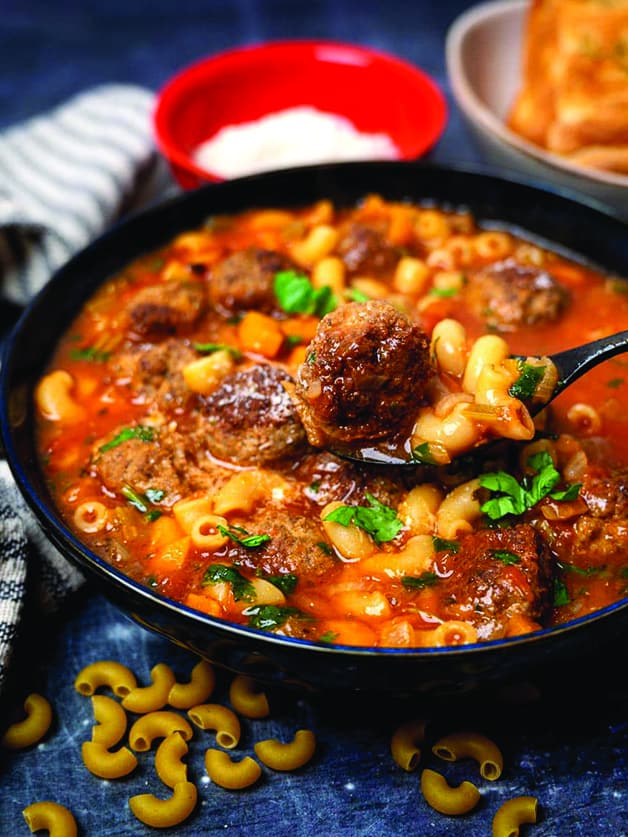 Hearty and full of flavor, this easy Italian meatball soup is the perfect comfort food for a chilly day.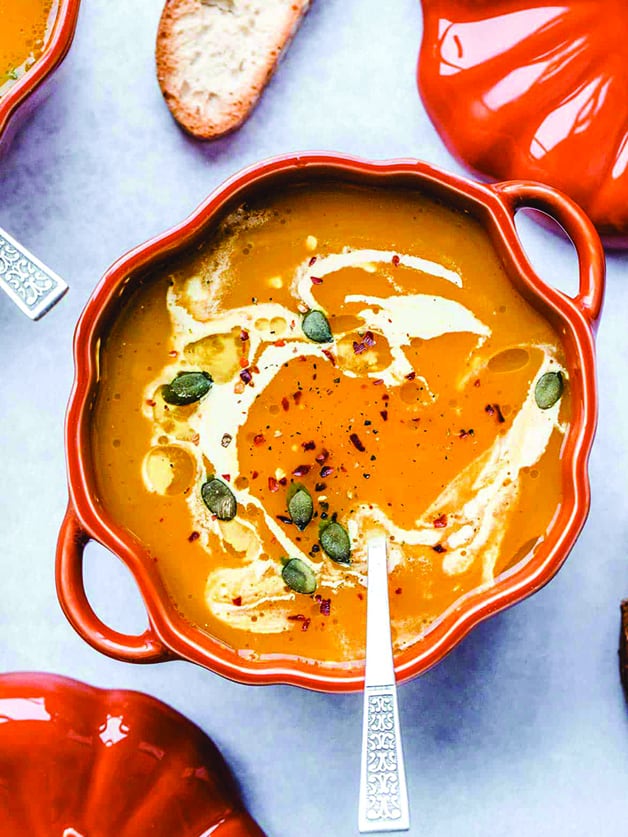 This vegan pumpkin soup is so creamy, rich, and nourishing. It will warm you up on cold days. It's also gluten-free and can be ready in less than 30 minutes.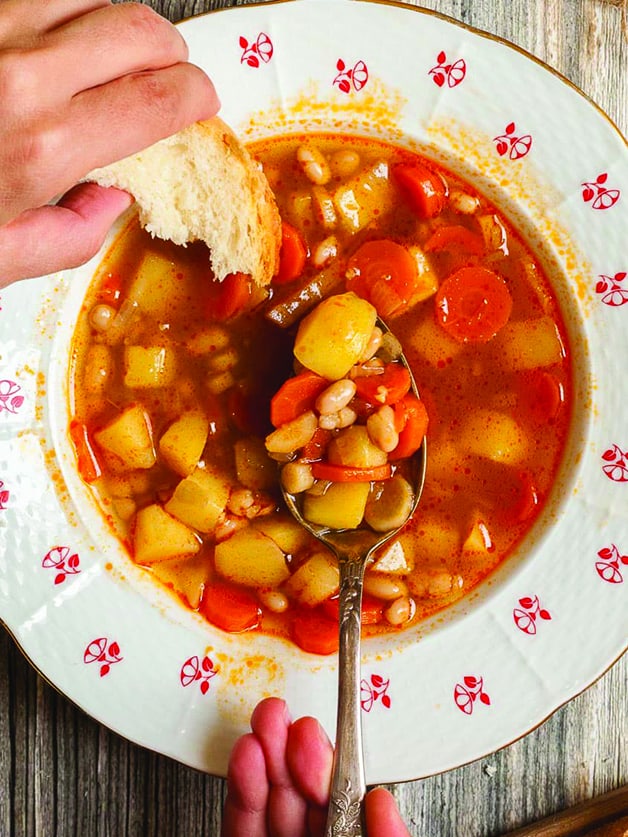 In short, this Vegetarian Goulash recipe is actually an authentic Hungarian Bean Goulash recipe. If you would like to eat a vegetable goulash soup exactly how Hungarians eat it, you should try this recipe.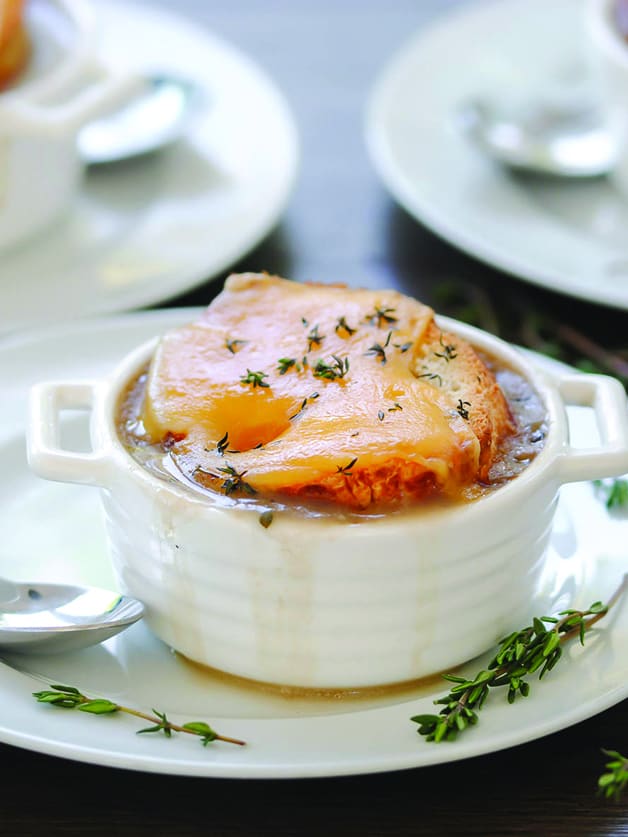 This flavor-packed vegetarian french onion soup is filling, comforting, and downright delicious while being completely meatless!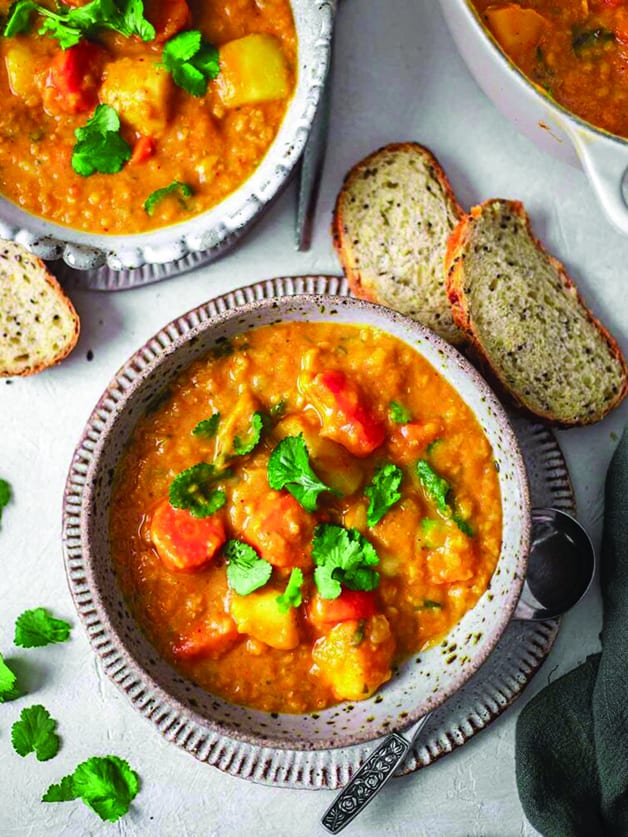 One-pot Thai red curry potato lentil soup is the ultimate vegan or vegetarian healthy comfort food. It's a delicious combination of Thai red curry and red lentil dhal!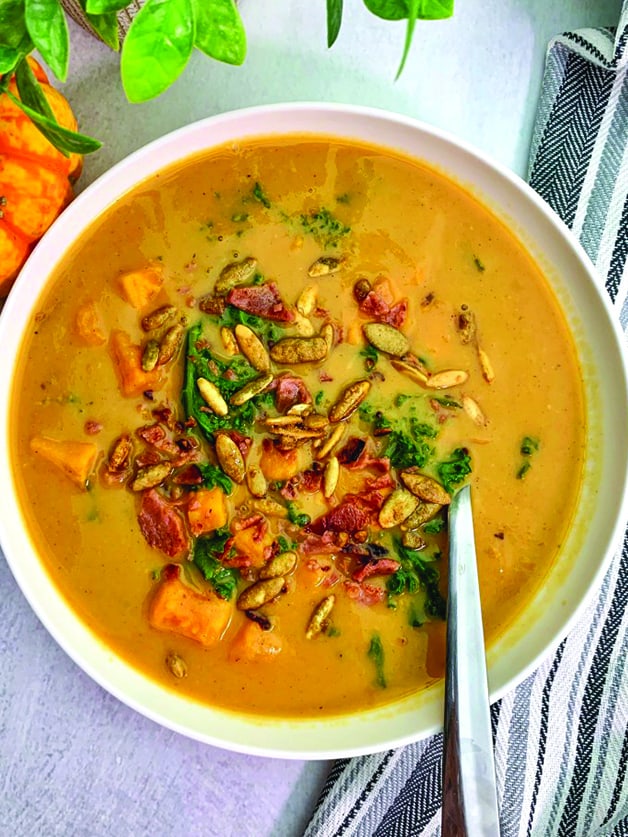 Cozy up to a warm bowl of this creamy sweet potato chowder on a chilly evening. It's loaded with crispy bacon, silky coconut milk and hearty kale, and you'll never miss the dairy!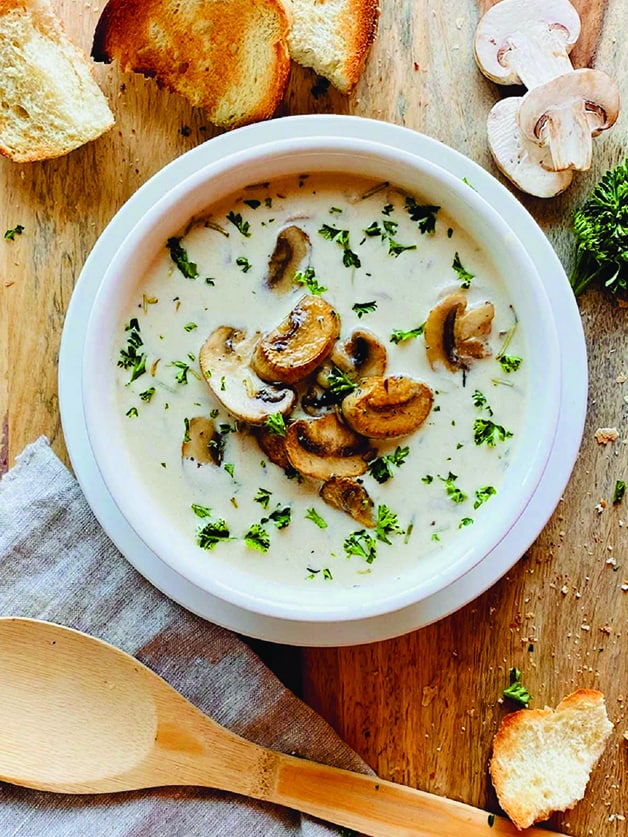 Looking for a healthy mushroom soup recipe that doesn't sacrifice flavor? This creamy mushroom soup is quick, easy and packs a punch with a variety of herbs and spices making this the perfect cozy Fall soup.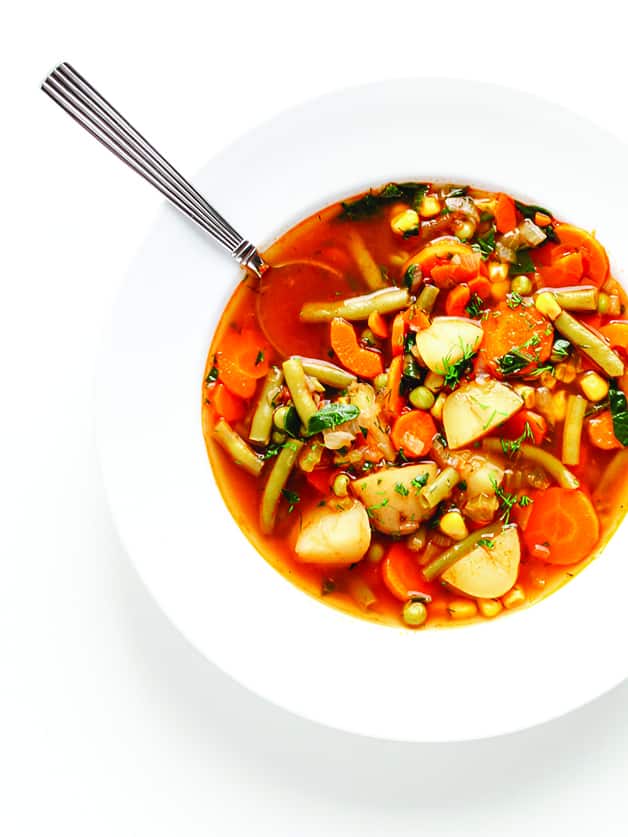 This delicious instant pot vegetable soup recipe is full of flavor and so easy to make. Enjoy a bowl (or two) of this light and healthy comfort food!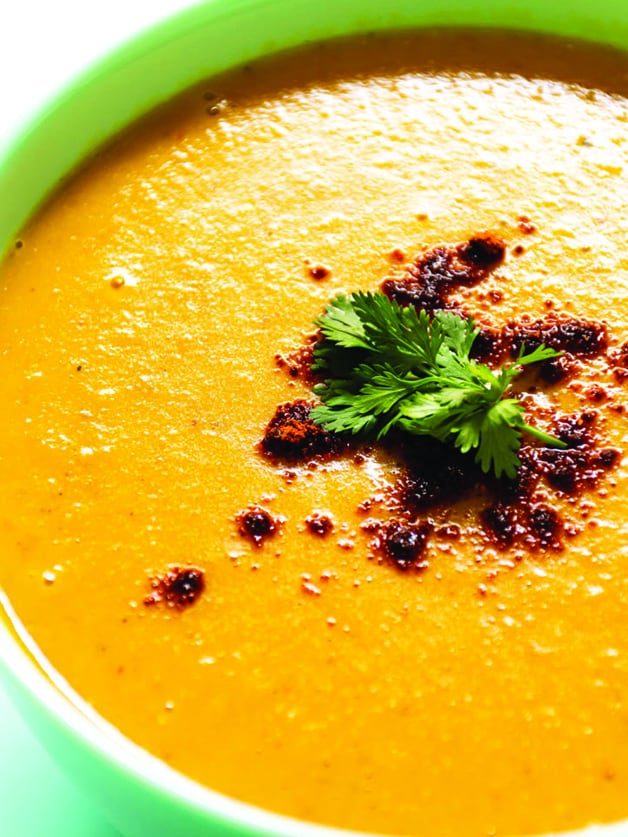 Middle eastern lentil soup – flavorful middle eastern lentil soup recipe made easy with simple ingredients, powerful spices, red lentils, and homemade vegetable stock!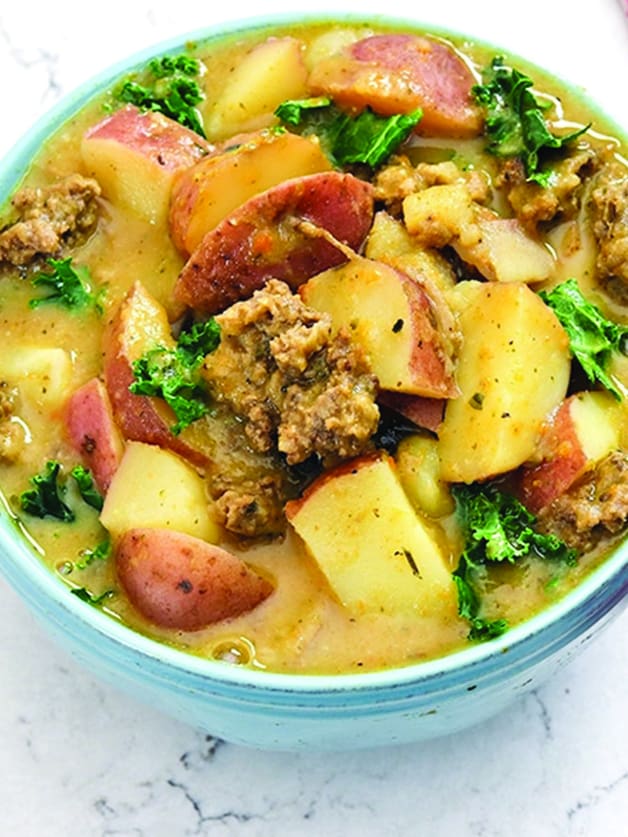 This creamy, delicious version of Zuppa Toscana is gluten and dairy-free. It's savory, satisfying comfort food in a bowl with chunks of potato and Italian sausage nestled in the flavorful broth alongside colorful kale.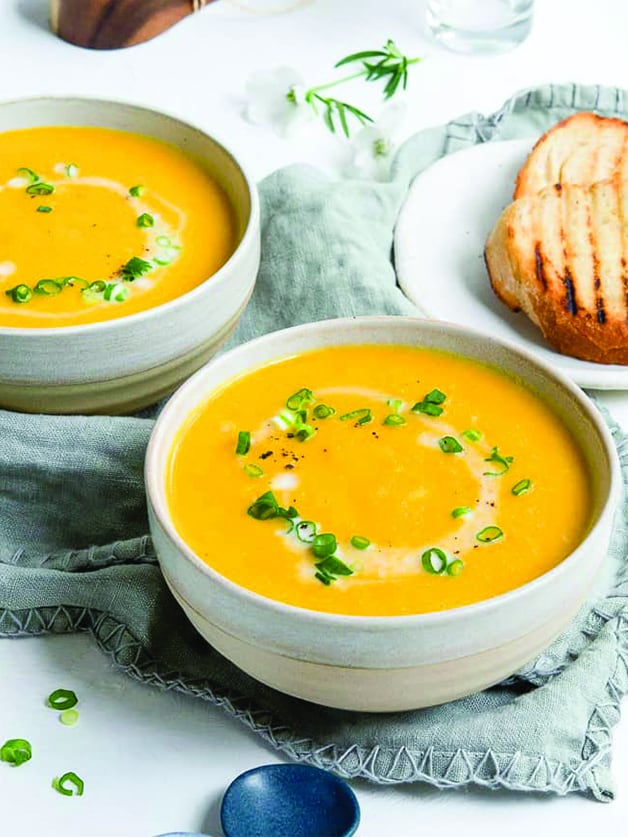 Satisfy your cravings for comfort food, and warm up with a bowl of my roasted carrot soup with coconut. It is nourishing, flavorsome, and simple to prepare. Make a batch today for an easy lunch or dinner option.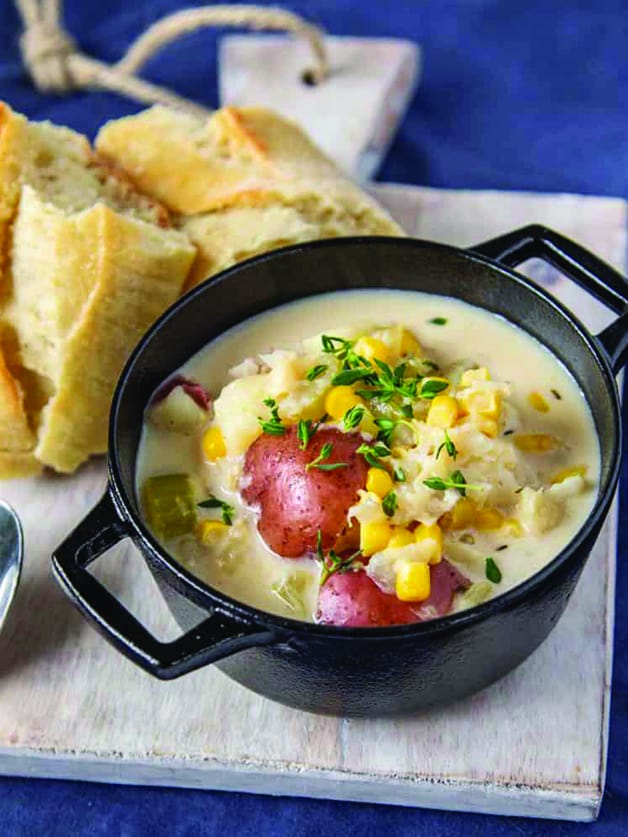 Simple, delicious, creamy instant pot fish chowder filled with cod, potatoes, and corn. Serve with some warm bread for the perfect weeknight dinner!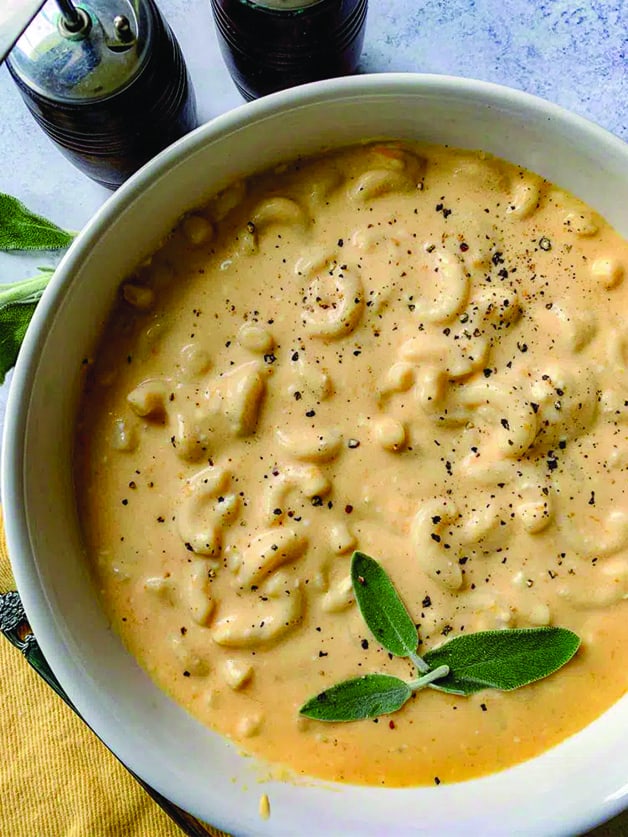 Creamy butternut mac and cheese soup is rich, cheesy, loaded with good carbs, and the perfect ending to a crisp autumn day.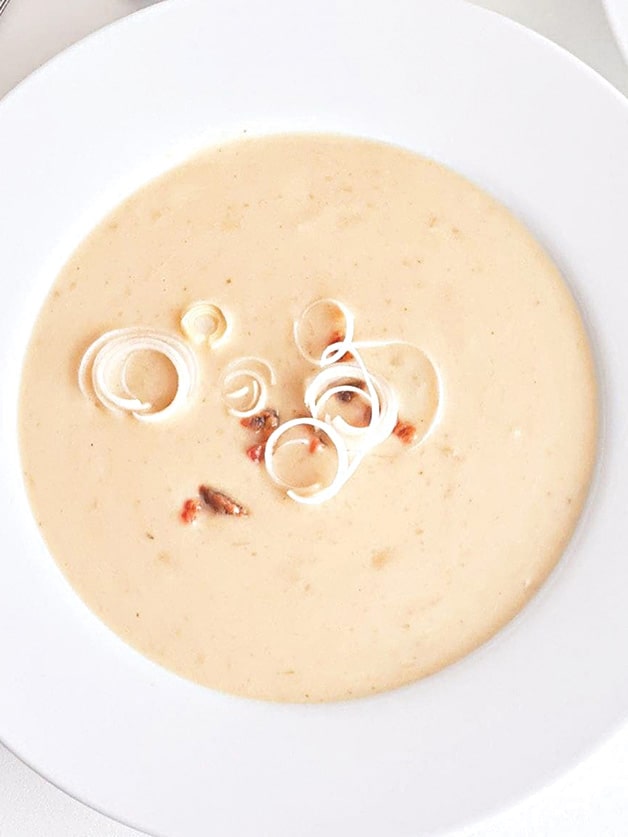 Creamy and delicious instant pot potato and leek soup with no cream. This healthy soup is naturally gluten-free and dairy-free. It is easy to make and is bound to be loved by the whole family!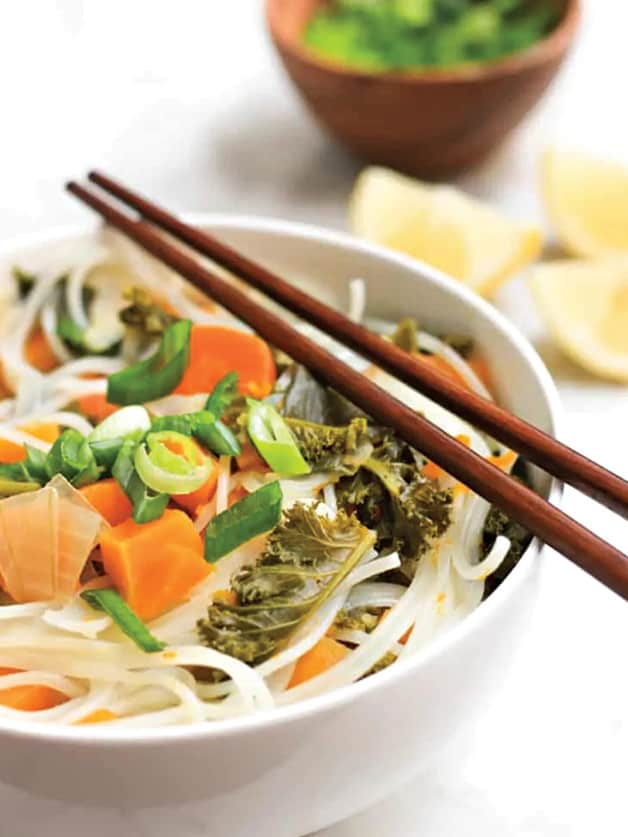 This healing vegetable noodle soup will warm your tummy and nourish your soul. It's filling and perfect for cold chilly days yet light enough not to weigh you down.
Check out my Greek pantry staples
WANT TO EAT LIKE A GREEK? Subscribe to my newsletter and follow me on Facebook, Pinterest, and Instagram for all of the latest updates.