The Greek food ingredients my kitchen wouldn't go without.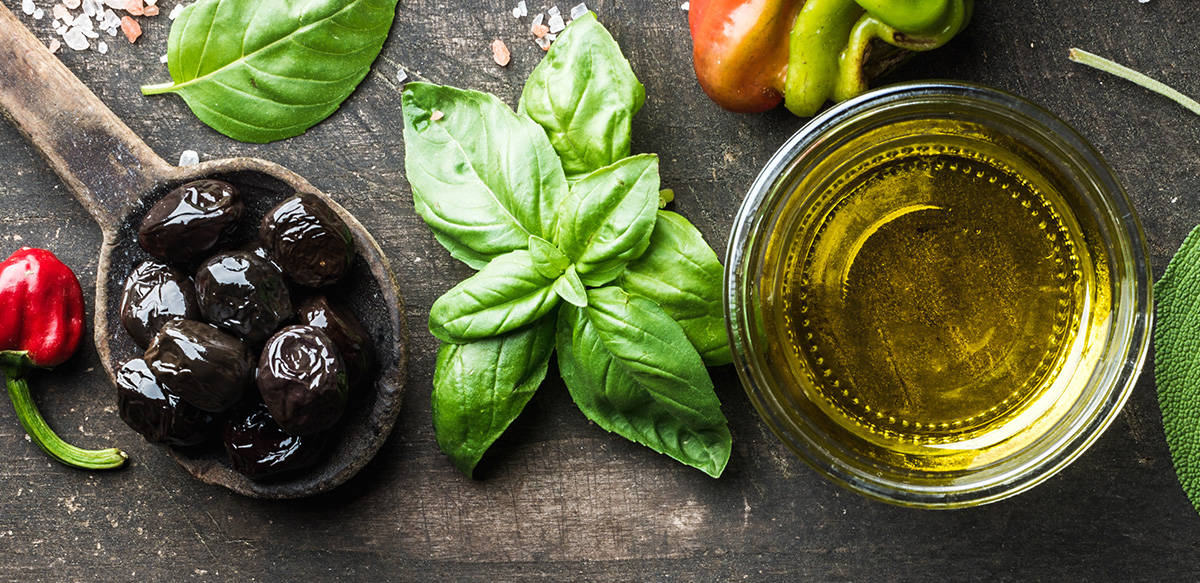 Extra Virgin Olive Oil & Olives
Extra virgin olive oil makes the top of the list of Greek food ingredients. It is a staple to Greek cooking. We do not really use any other types of oil. My favorite olive oil here in the USA comes from Crete, where my mother is from. The same goes for the olives; I love the wrinkled but juicy black olives also from Crete.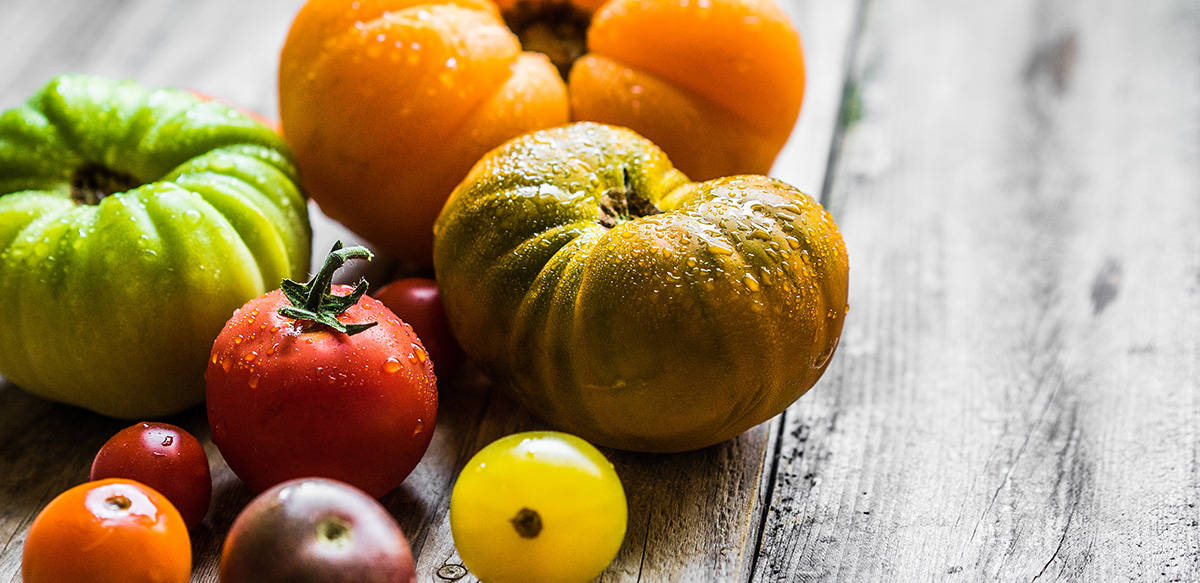 Tomatoes
Tomatoes are another staple in the Greek household. You usually find them year-round due to the great climate Greece is fortunate to have. Summer is like Christmas to me, with juicy amazing tomatoes available in abundance.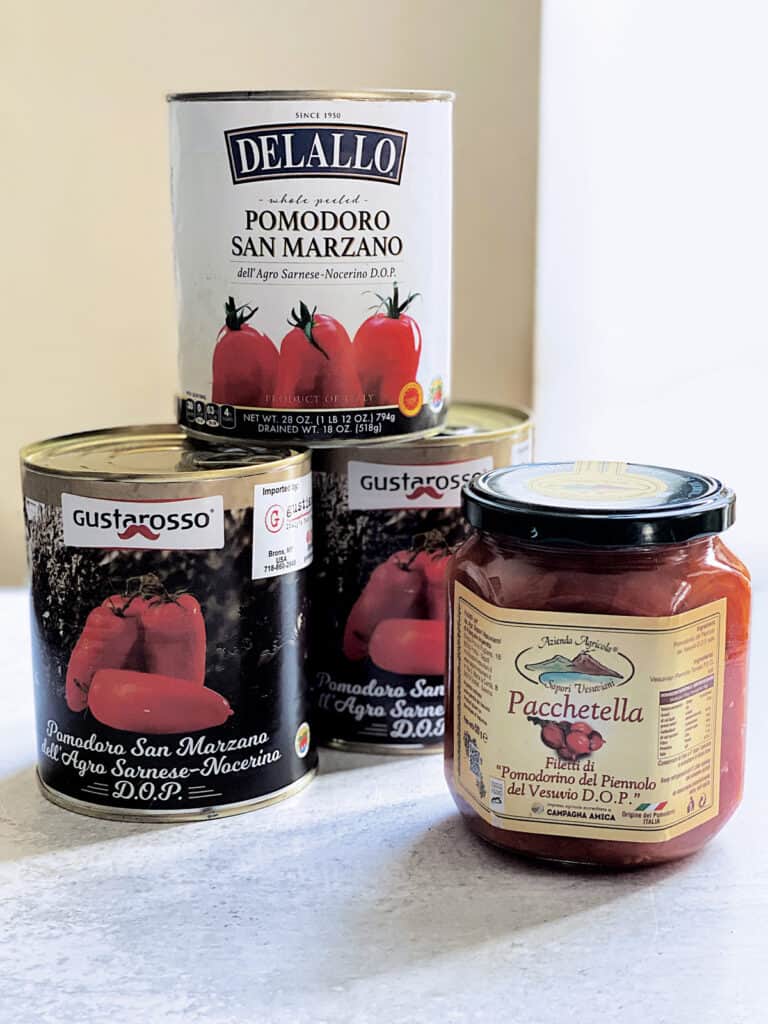 If I am craving a tomato salad and it's the middle of winter, I get organic Campari tomatoes. Campari tomatoes have high sugar levels, low acidity, and lack of mealiness. They are deep red and larger than a cherry tomato but smaller and rounder than a plum tomato.
I also stock up on good-quality canned tomatoes, such as Italian San Marzano D.O.P..
Cheese
Cheese in Greece is usually made from goat's and sheep's milk. There are hundreds of cheeses in Greece, and every region has its varieties. I always have on-hand feta, graviera from Crete, and halloumi, a Cypriot cheese. Feta cheese is a staple in the Greek kitchen; almost all meals are accompanied by a side of feta.
Pasta
Apart from spaghetti and penne, I always have on hand fat macaroni pasta-as I like to call it-for Pastitsio, a baked pasta dish that is a favorite and the epitome of Greek comfort food. Orzo is also a staple in my pantry.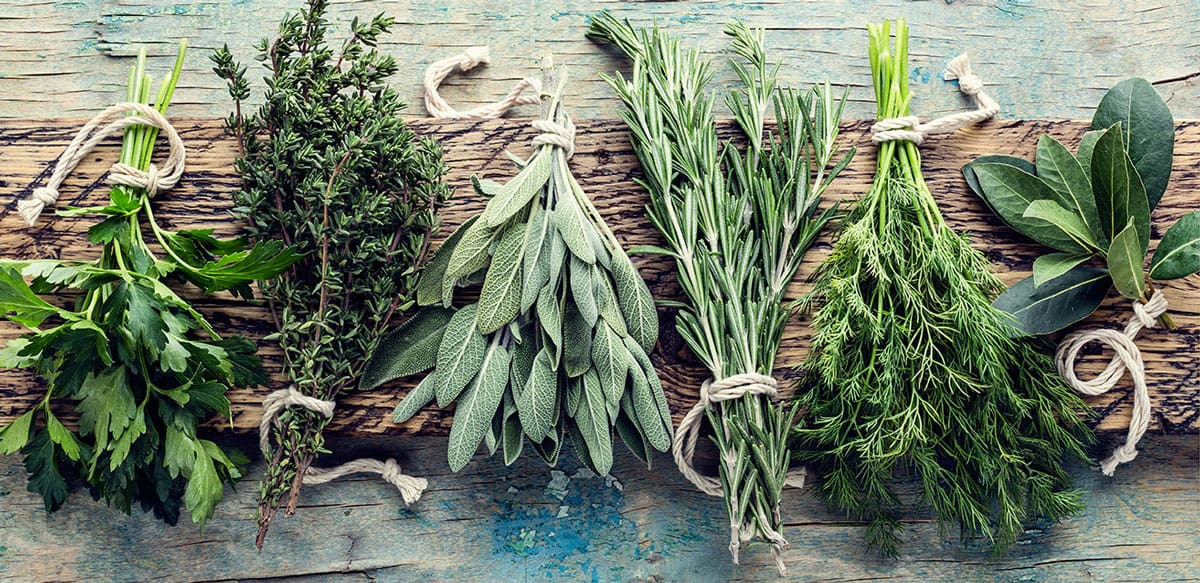 Herbs
I love fresh herbs. They can really make a dish. Fresh basil is a must (almost every Greek house has a basil plant), as well as thyme and mint, oregano, parsley, dill, and bay leaf. I often cook with sage, which in Greece we mostly use to make a lovely herbal tea, faskomilo.
The dry versions of all these herbs are also in the pantry.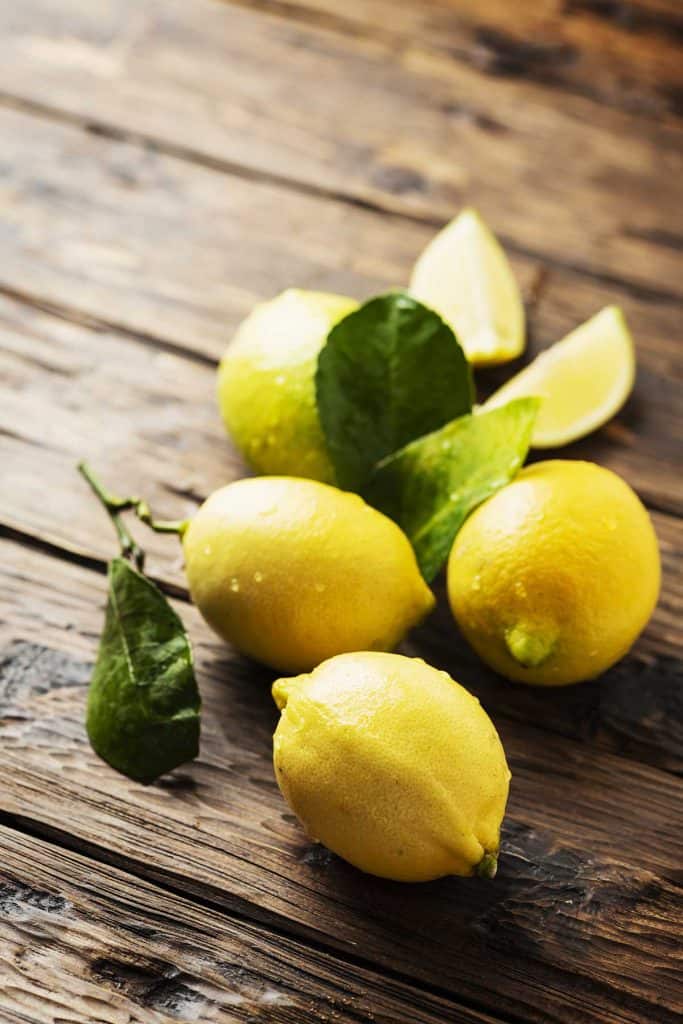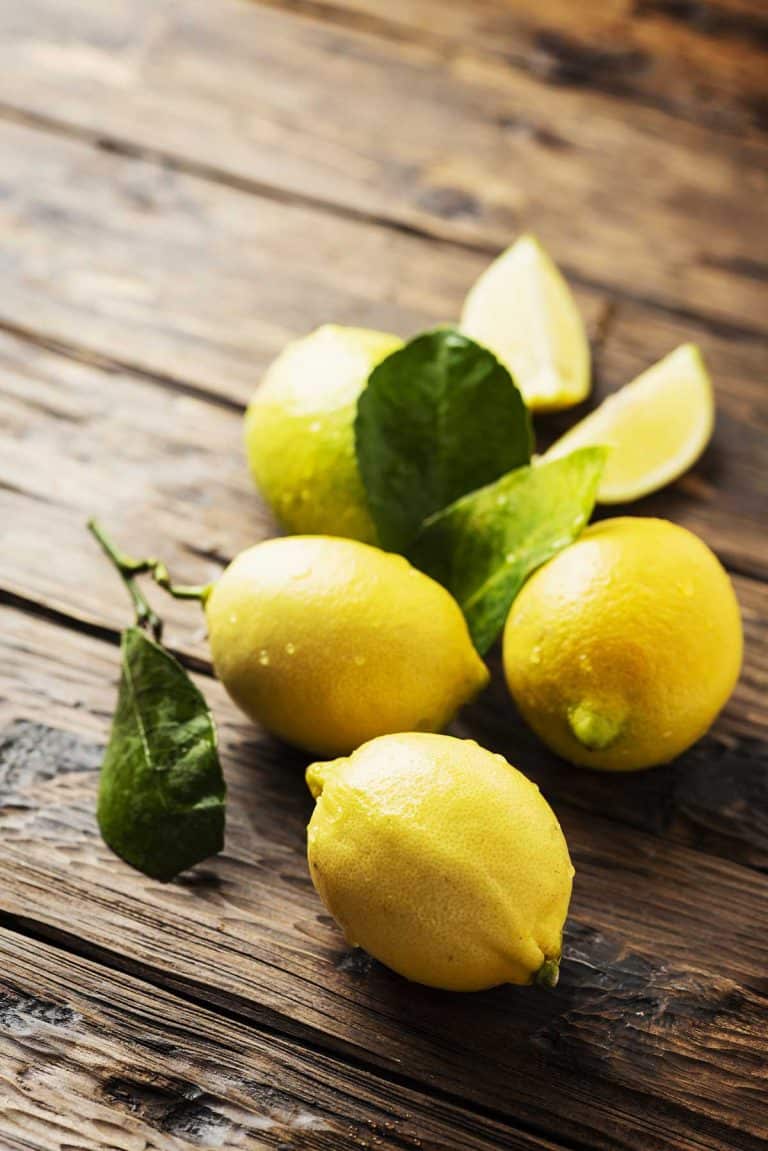 Lemons
Lemons are a must in the Greek kitchen. They add acidity to many dishes, from roasted vegetables to grilled fish. Ladolemono-olive oil and lemon juice is used as a marinade and a dressing. Lemon juice is added to mostly everything from potatoes to meats and fried cheese and adds a classic Greek taste to everything.
Phyllo pastry
I always have phyllo pastry in my freezer because it is easy to whip up a pie from whatever is on hand. Mix some feta, fresh herbs, spices, sautéed greens, a couple of eggs. Wrap everything in phyllo, and you have a savory pie ready in an hour.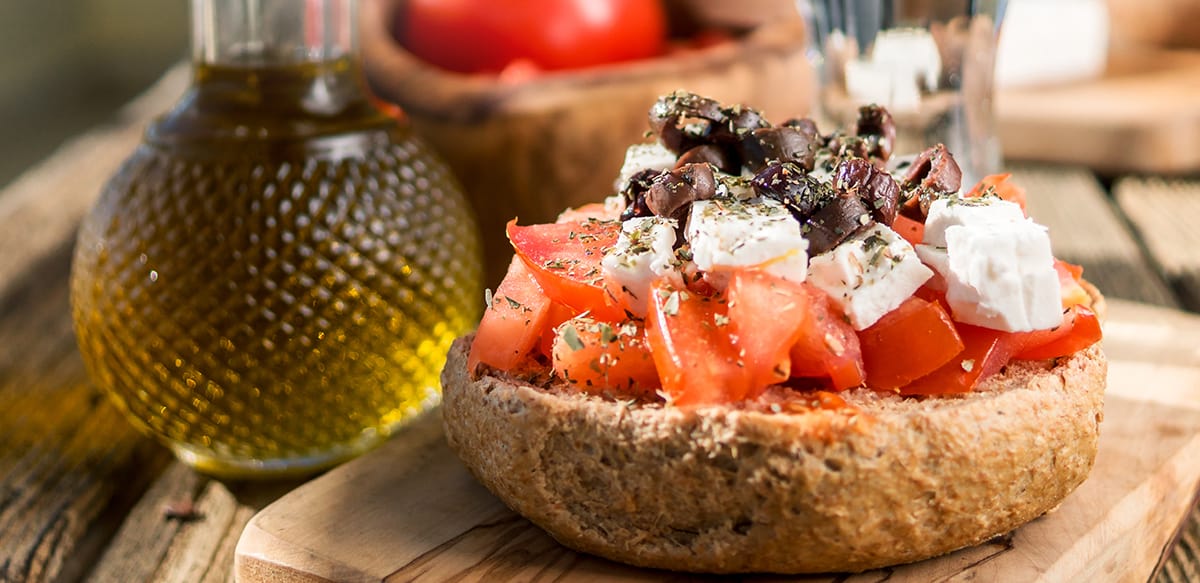 Cretan Rusks-paximadia
Paximadia-rusks are extremely hard bread. I love to eat them topped with tomatoes, extra virgin olive oil, and feta cheese. The rusk soaks up the extra moisture and becomes the most delicious bite. I dip one in my coffee in the morning for a quick breakfast. They easily take the place of croutons, crumbled in a salad. And they are absolutely delicious, slightly moist with water and 1-2 tablespoons extra virgin olive oil on top.
Rusks have been part of the Cretan diet for centuries. They have a long shelf life and their quality and taste remain unchangeable for months. In Crete, we call this rusk dakos.
Sea salt & black pepper
I only use good quality fine & coarse sea salt. Freshly ground black pepper is the kind I mostly reach out for.
Spices & Seasonings
Some of the spices I use all the time are ground cinnamon and cinnamon sticks, freshly ground nutmeg, ground cumin, and whole cloves.
Seasonings I love and use often are Za'atar, lemon & pepper, and Herbs de Provence.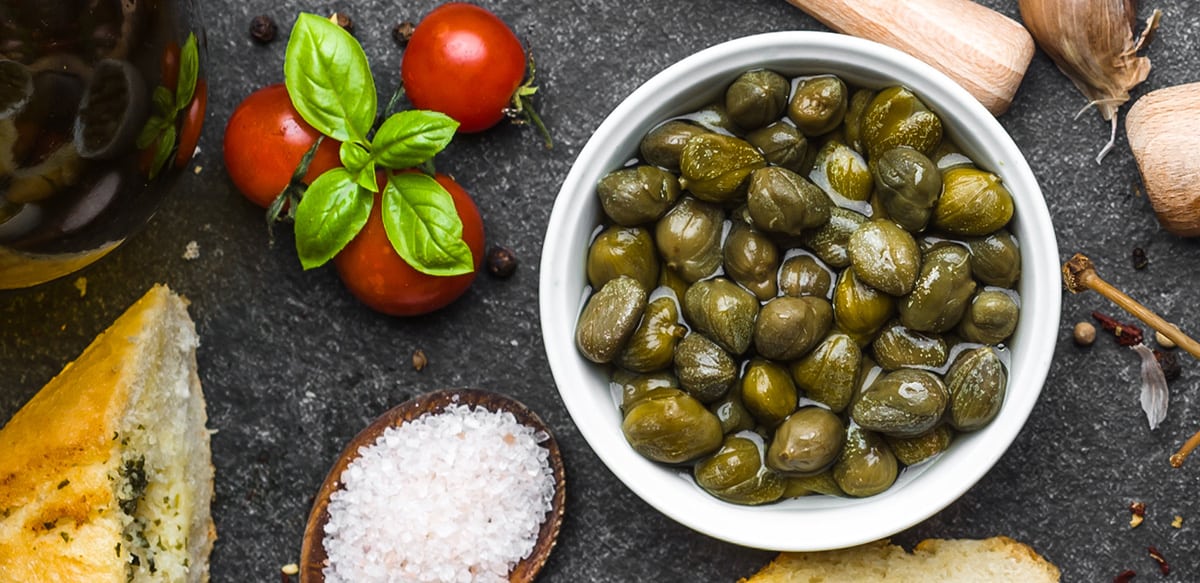 Capers
Capers are a must. They can liven up a salad and bring complex flavors to grilled fish. I make a dressing with a handful of capers, some olive oil, and lemon juice and use it over roasted cauliflower.
Vinegar
Always have red and white wine vinegar and balsamic vinegar in my pantry. I add vinegar to soups, salads, and many other dishes.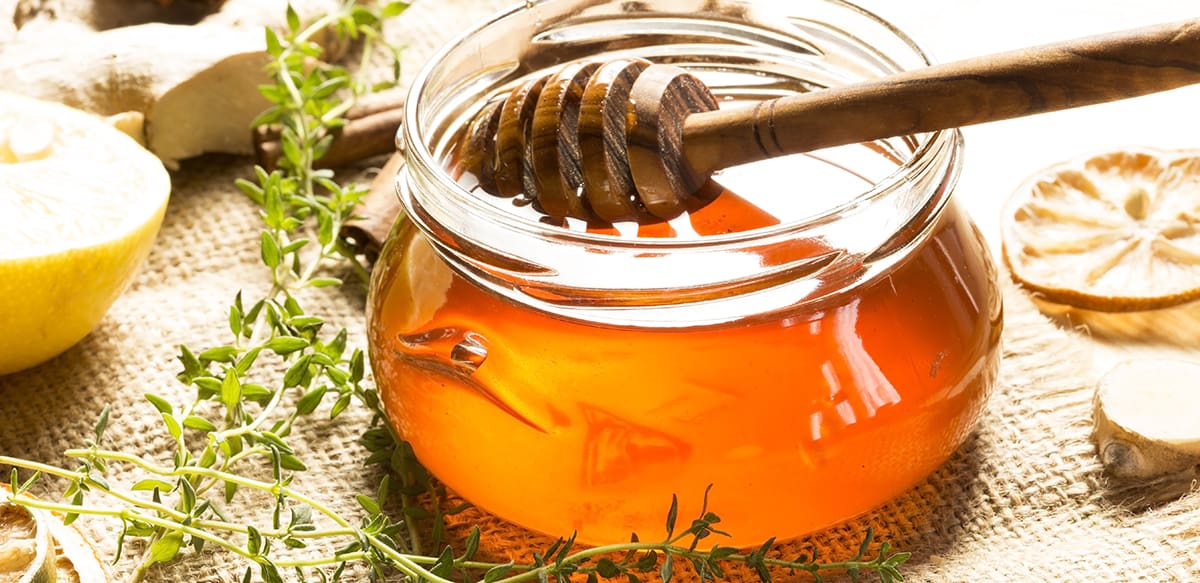 Honey
I love thyme-infused honey from Crete. I use a lot of honey, mostly in making naughty, delicious phyllo pastries.
Yogurt
Plain strained yogurt is a must in the Greek pantry. It can be a base for dips and sauces as well as marinades. It makes a perfect dessert on its own with crushed walnuts and lots of honey.
You have everything you need for cooking delicious Greek food. Enjoy!
You may also like
WANT TO EAT LIKE A GREEK? Subscribe to my newsletter and follow me on Facebook, Pinterest, and Instagram for all of the latest updates.