Celebrating Authentic Greek & Mediterranean-Inspired Recipes
Send your taste buds on a culinary vacation with delicious plant-first and fresh Greek recipes. From traditional favorites to inspired fusion dishes, bring the tastes of the Mediterranean to your dinner table today!
Welcome!
I am Jenny, a Greek living in the greater New York City area. I like to say I am a beauty art director turned foodie, aka the Greek foodie. Born and raised in Greece, my fondness for good food goes hand in hand with my heritage. My absolute favorite thing to do is cook delicious food to enjoy with family and friends…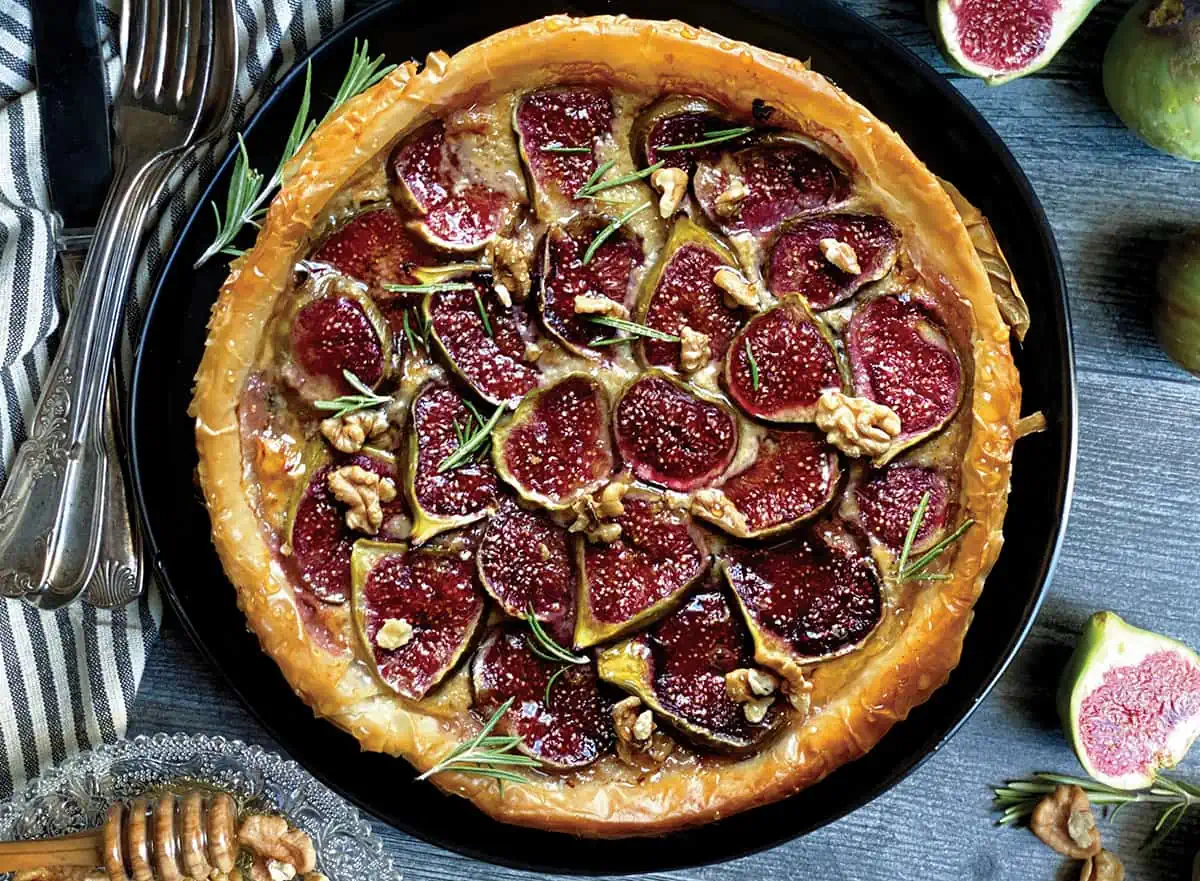 Make this delicious fig tart
This beautiful tart has a phyllo crust and a delicious filling of figs, caramelized onions, rosemary, and gorgonzola cheese. It is a perfect way to show off late summer figs.