Our Greek omelette satisfies the palate with flavors of tomato, potato, feta cheese and of course eggs. It's a delicious, healthy, protein-packed breakfast, keeping you full and energized throughout the day. You may also enjoy it for lunch or dinner with a leafy salad and crusty bread. Nostimo!
If you love this Greek Omelette with Tomato, Potatoes, and Feta, you will also love Eggs Kayanas-Strapatsada, Fried Eggs And Fries-Avga Me Patates or Fried Egg Sandwich!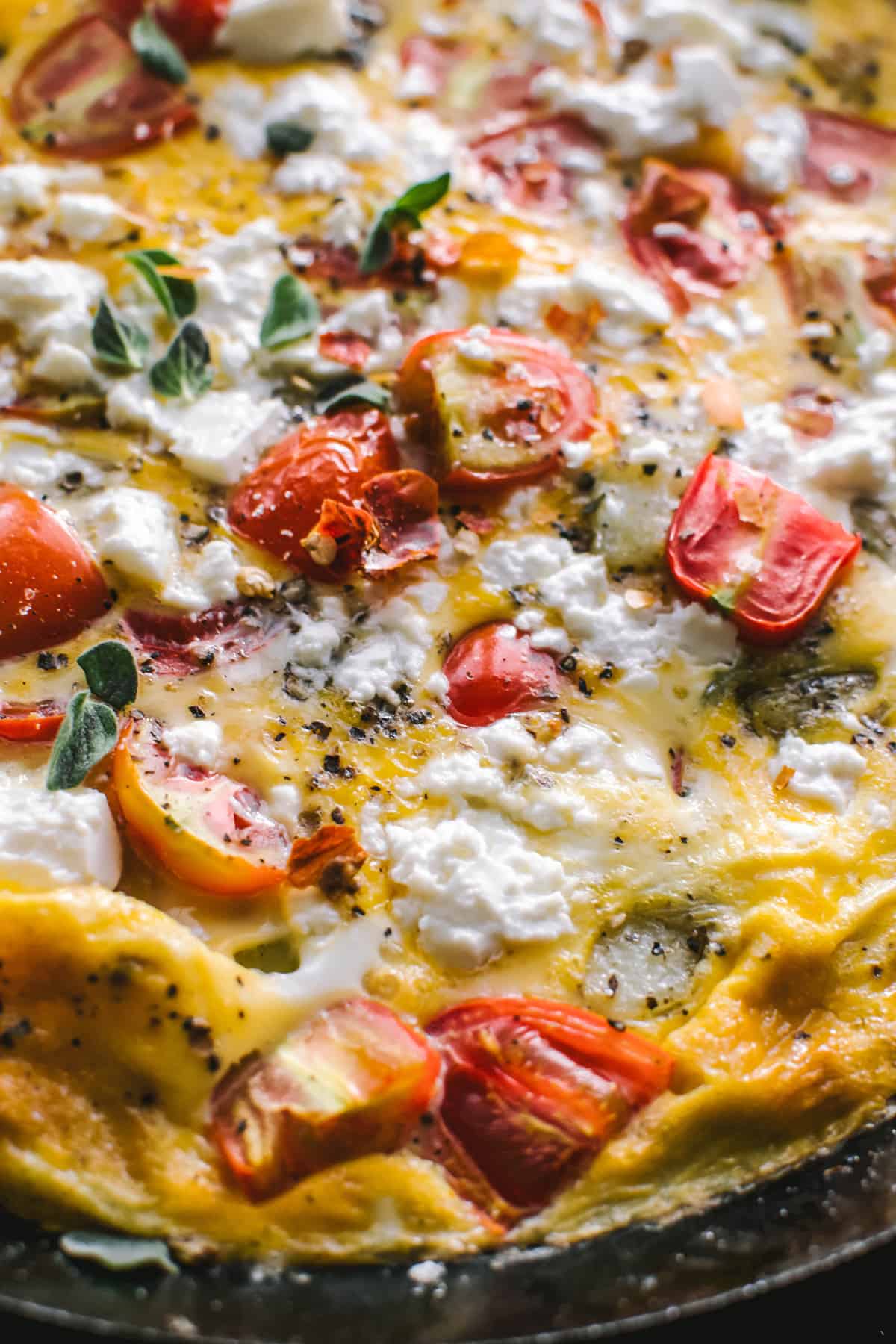 Why this recipe sings
Our Greek omelette is a quick and easy way to prepare a delicious and satisfying meal. This recipe includes potatoes, feta cheese and tomatoes, making it a substantial dish that can easily be served for brunch, lunch or dinner.
Here is what you need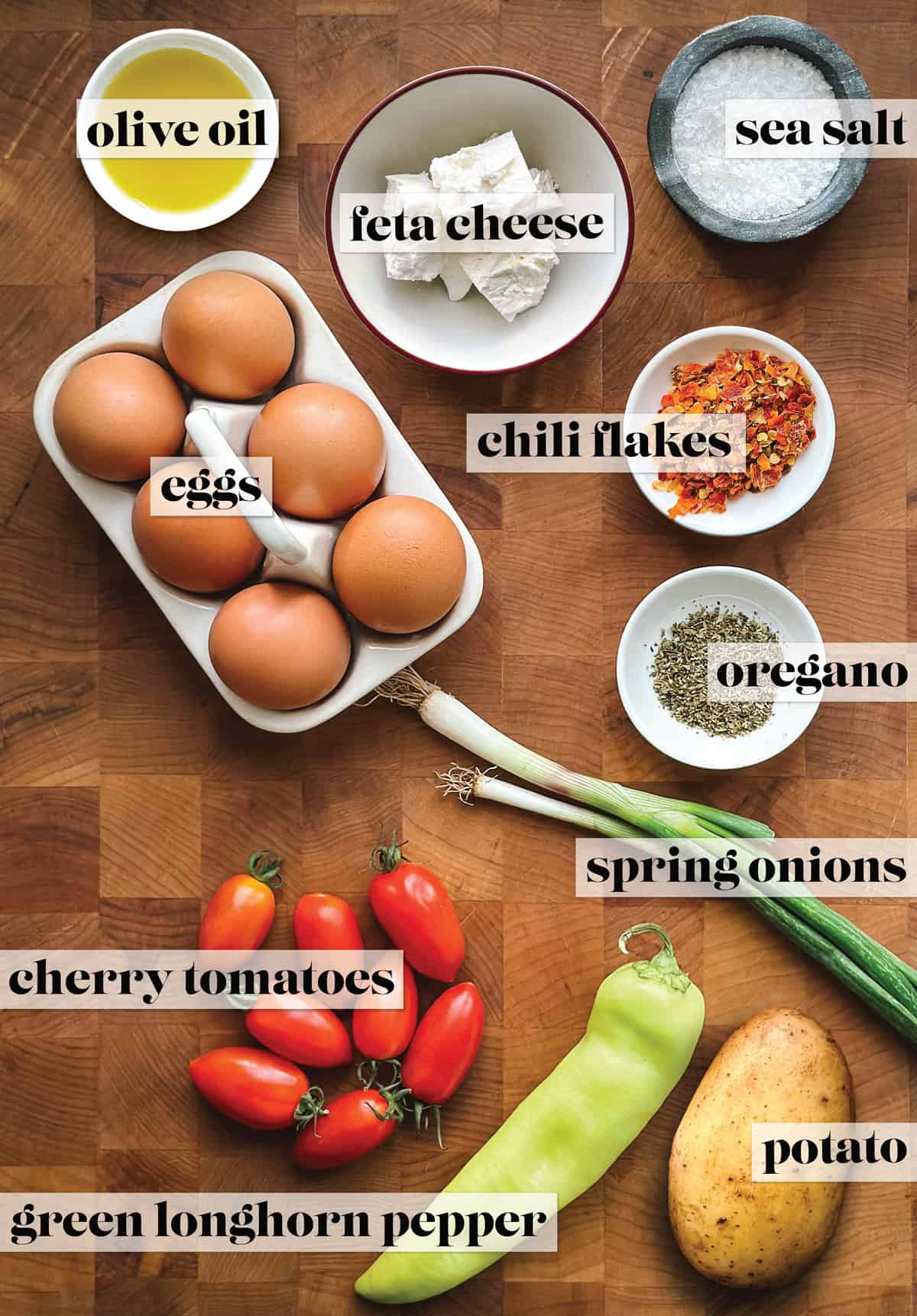 Extra virgin olive oil
Potato peeled and cut into 1 cm cubes ( ⅓ of an inch).
Spring onions sliced, only the white part.
A longhorn green pepper sliced.
Organic free-range eggs.
Cherry tomatoes.
Greek feta cheese.
Sea salt, freshly ground pepper and dried oregano
Fresh oregano leaves (optional).
Chili flakes (optional).
Cooked this? Rate this recipe! You can also leave a comment below. I love hearing from you!
WANT TO EAT LIKE A GREEK? Subscribe to my newsletter and follow me on Facebook, Pinterest, and Instagram for the latest updates.