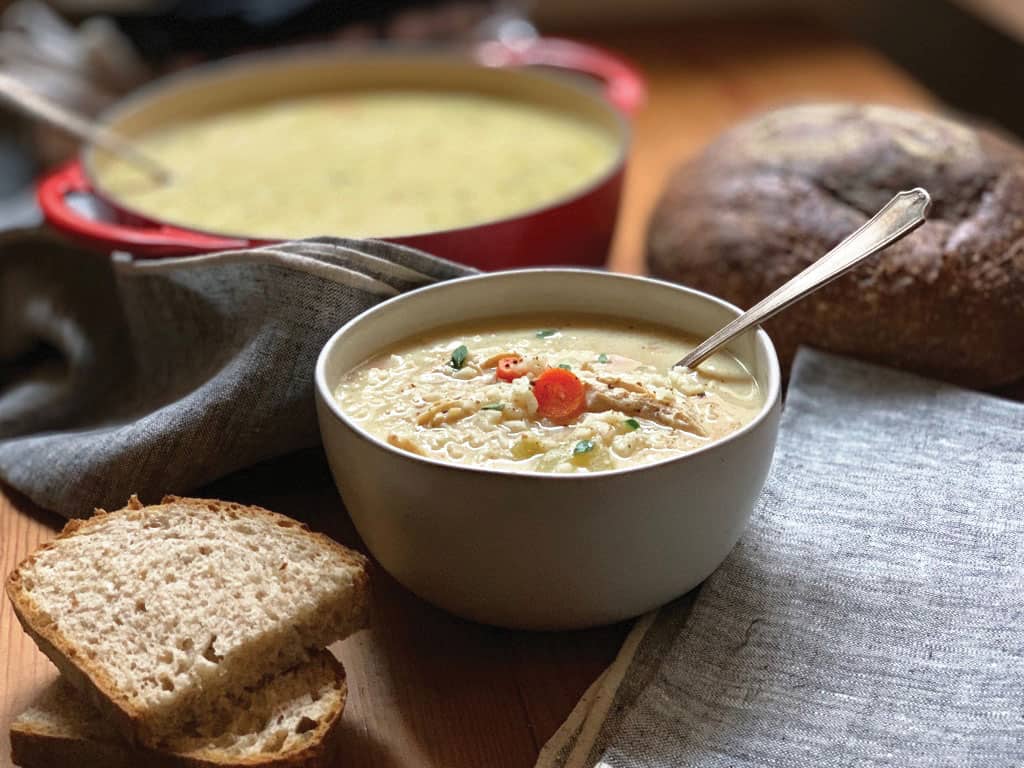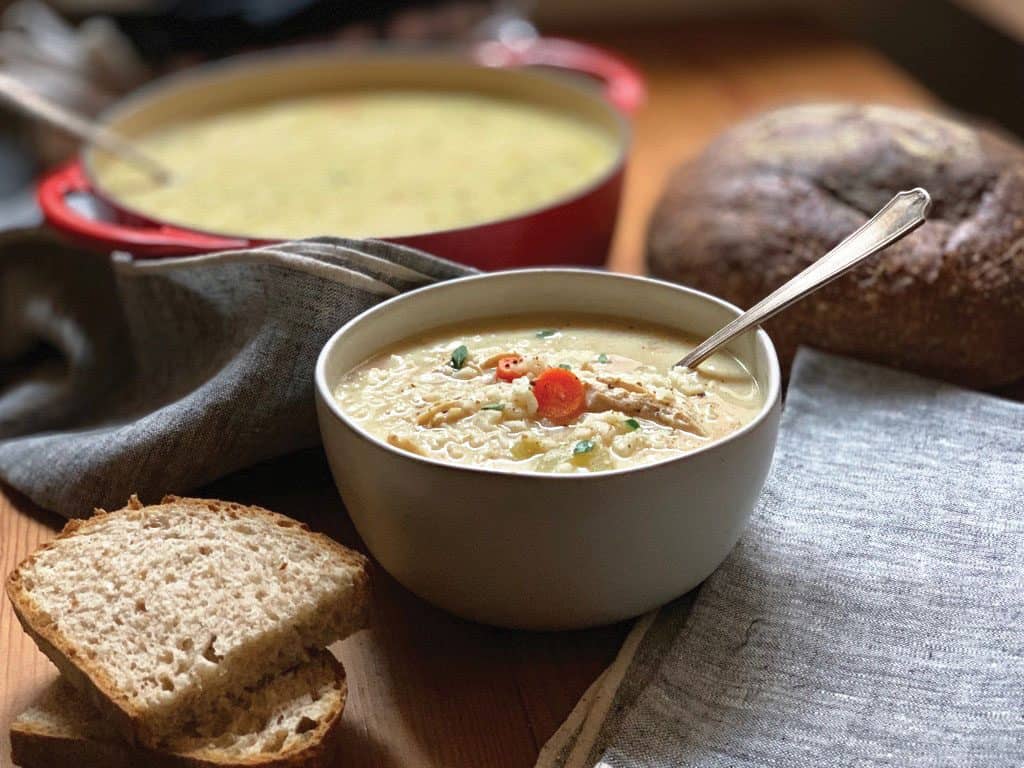 When I was little and felt under the weather my mother would keep me home from school and would put on the stove a large pot of chicken with lemon & egg soup. A bowl of the comforting soup would soothe my sore throat and calm my raging chest. Despite feeling ill I loved these moments of being home alone with my mother, tucked in bed with my favorite books and my favorite soup.
It is common to associate chicken soup with comfort and healing. Chicken lemon & egg soup- avgolemono- is also very traditional Greek. It is delicious and can be used for healing purposes or pure comfort and delight.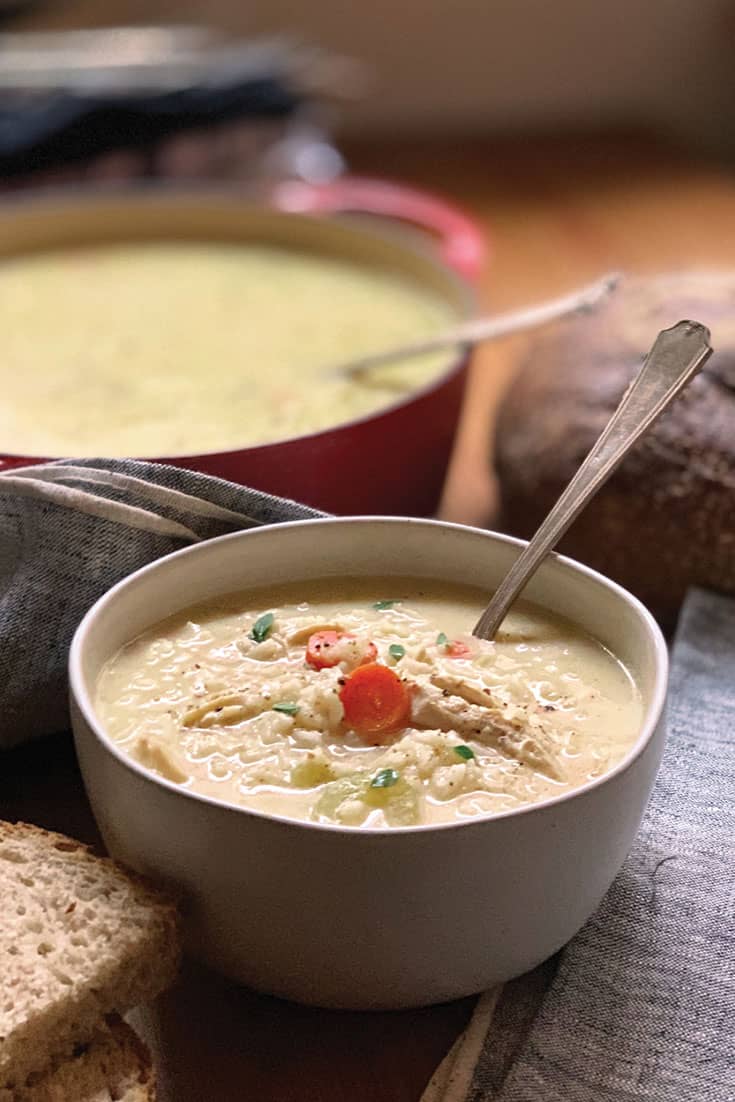 Ingredients
3-4

chicken thighs, boneless and skinless

3

carrots peeled and cut into 1/3 inch slices

1

stalk

celery diced

1

onion diced

8

cups

chicken stock

1

cup

rice

1

bay leaf

dry oregano

salt

pepper
For the egg and lemon sauce
3

egg yolks

2

lemons juiced and zested
For serving
extra virging olive oil

fresh ground pepper

fresh thyme leaves
Instructions
Add the stock to a large pot. Add the vegetables, the chicken and a pinch of dry oregano. Bring to a boil than lower the heat and simmer for 15 minutes.

Remove the chicken from the pot. Set aside.

Add the rice and simmer until it is cooked, about 12- 15 min.

Meanwhile, cut the chicken into small pieces or strips.

When the rice is almost ready, add the chicken back in.
Prepare the egg-lemon sauce.
Zest and juice the lemons.

In a bowl, whisk the egg yolks very well.

Gradually add the lemon zest and lemon juice while continuously whisking until the mixture thickens a little and becomes creamy.

Slowly add 1/2 cup of the soup broth to the bowl while continuously whisking.

Add about another cup in the same way.

Continue whisking. Turn off the heat and add the lemon-egg mixture into the pot. Stir thoroughly.

Add salt, fresh ground pepper and extra lemon juice to taste.

Serve in bowls with a sprinkle of fresh thyme leaves and a little extra virgin olive oil if you like. Don't forget the crusty bread!
You can certainly make your own stock for this soup if you like. For speed purposes I used two cartons of organic chicken stock, about 8 cups. You can add potatoes to your soup instead of rice, make sure you cut the in pieces small enough to cook at the same time frame with the rest of the vegetables.