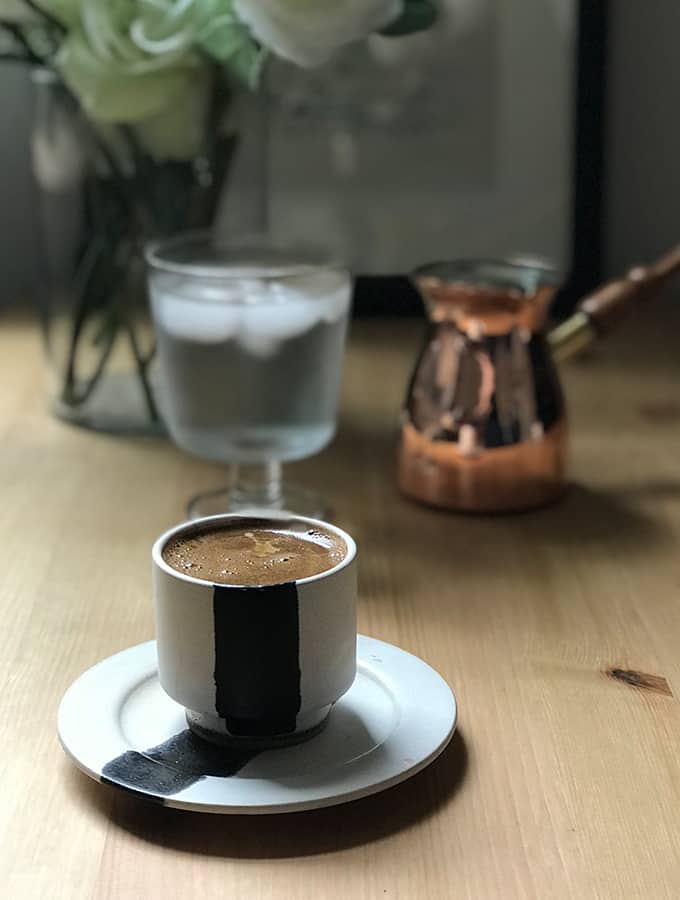 The first memory I have involving Greek coffee is 4 year old me sitting on my grandfather Thanasi's lap. He is pouring a tiny bit of coffee on his saucer pan and lets me try it. I remember really liking it and wanting more but was denied. Almost every Saturday afternoon of my childhood we would repeat the same ritual.
Greeks drink a lot of coffee and they see the whole process as an excuse to meet with a friend, take a long break from work or just wake up in the morning. There are probably more cafes in Greece than espresso bars in Italy. OK, that might be an exaggeration because I don't actually know how many esspreso bars are in Milan for example. But I know this. In Athens every block has at least one cafe. And it is always busy and full of people at all times. Although the recent years Italian coffees have dominated the cafes the love for Greek coffee is still going strong. Often it is enjoyed at home as a single or a double sometimes strong and sweet (vary glikos) or regular.

It is not difficult to make Greek coffee as long as you have the right tools and folow the correct method. Get a small pot such as this inox or a traditional copper like mine. Traditional Greek coffee is served in small coffee cups, very similar to esspresso cups.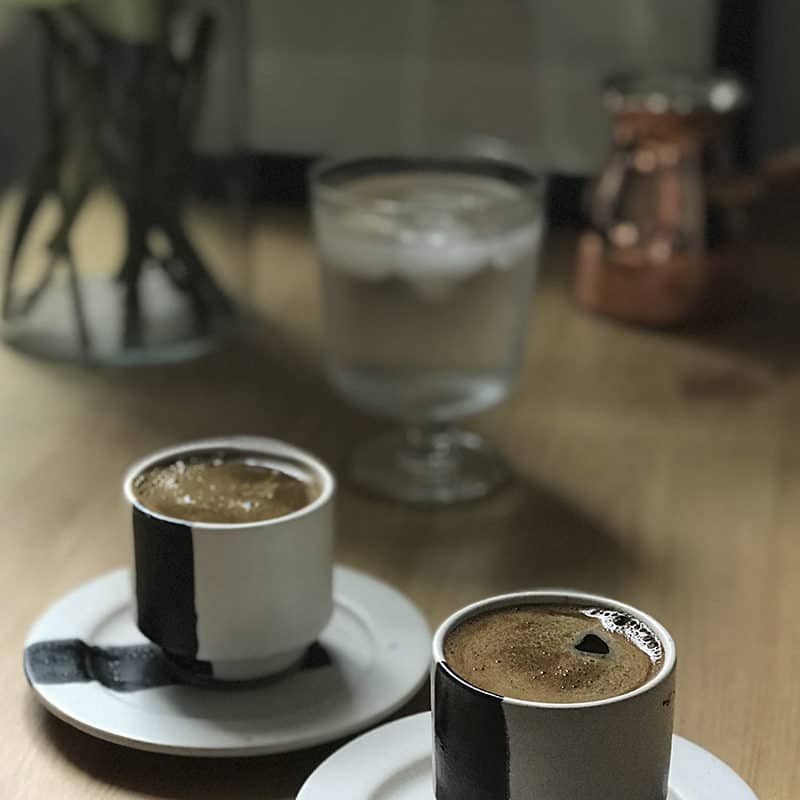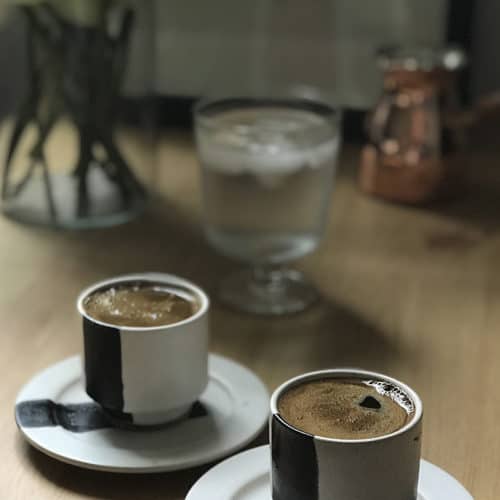 HOW TO MAKE GREEK COFFEE
Ingredients
Greek coffee such as Loumidis or Bravo.

sugar

water
Instructions
Using your Greek coffee cup (or espresso cup) as your measure add a cup of water in your pot. Place it on low heat -the lowest your stove top has.

Add a full tsp of Greek coffee. In case you like your coffee sweet, add sugar. For medium sweetness add one full tsp of sugar. For really sweet coffee add two or more. (You can experiment with the sweetness.)

Do not rush it.

Stir coffee continuously for 30 seconds. Coffee will start rising. (Effect will be similar to making cocoa with milk on the stove ). As soon as you see the first small bubbles and a noticeable rise remove from heat. Do not let the coffee boil. This is very important.

Gently add the coffee to your cup. Do it slowly so all the creamy foam stays on top. Let the coffee grinds settle on the bottom of the cup. Enjoy!
Notes
Note: My recomendation is to experiment with Greek coffee until you find the consistency you prefer. For example, I enjoy my Greek coffee as a heavy* and sweet triple** in a regular coffee mug with lots of cream and sugar. 
* Heavy and sweet - vari glikos in Greek is a strong and sweet coffee. You would use 2 tbsp of coffee and two or more tsp of sugar. 
** I usually make it like this: Using my regular coffee mug I measure a full cup of water and added in the pot. I add 3 very full tbsp of coffee and 3 very full tbsp of sugar. When it is ready I take it of the heat, pour a generous portion of half and half in my mug and then pour slowly the coffee. I let it settle for a couple of minutes before enjoying it.
Tried this recipe?
Mention @thegreekfoodie__ or tag #thegreekfoodie__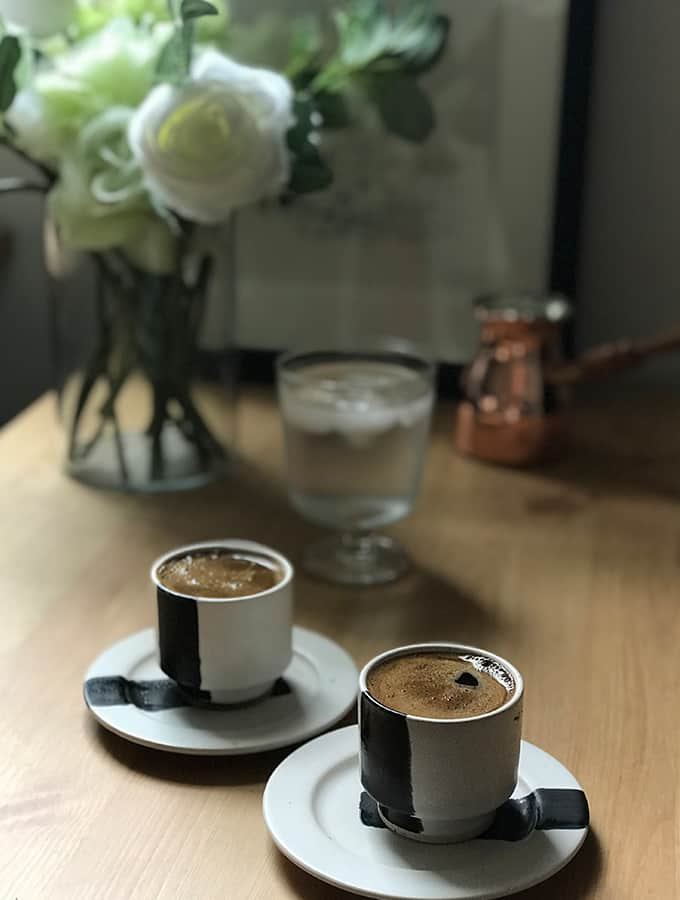 Greek coffee cups and saucers by Eleni Vernadaki.