This is a super easy and fresh summer pasta with green zucchini, heirloom cherry tomatoes, lemon zest and shaved parmesan cheese.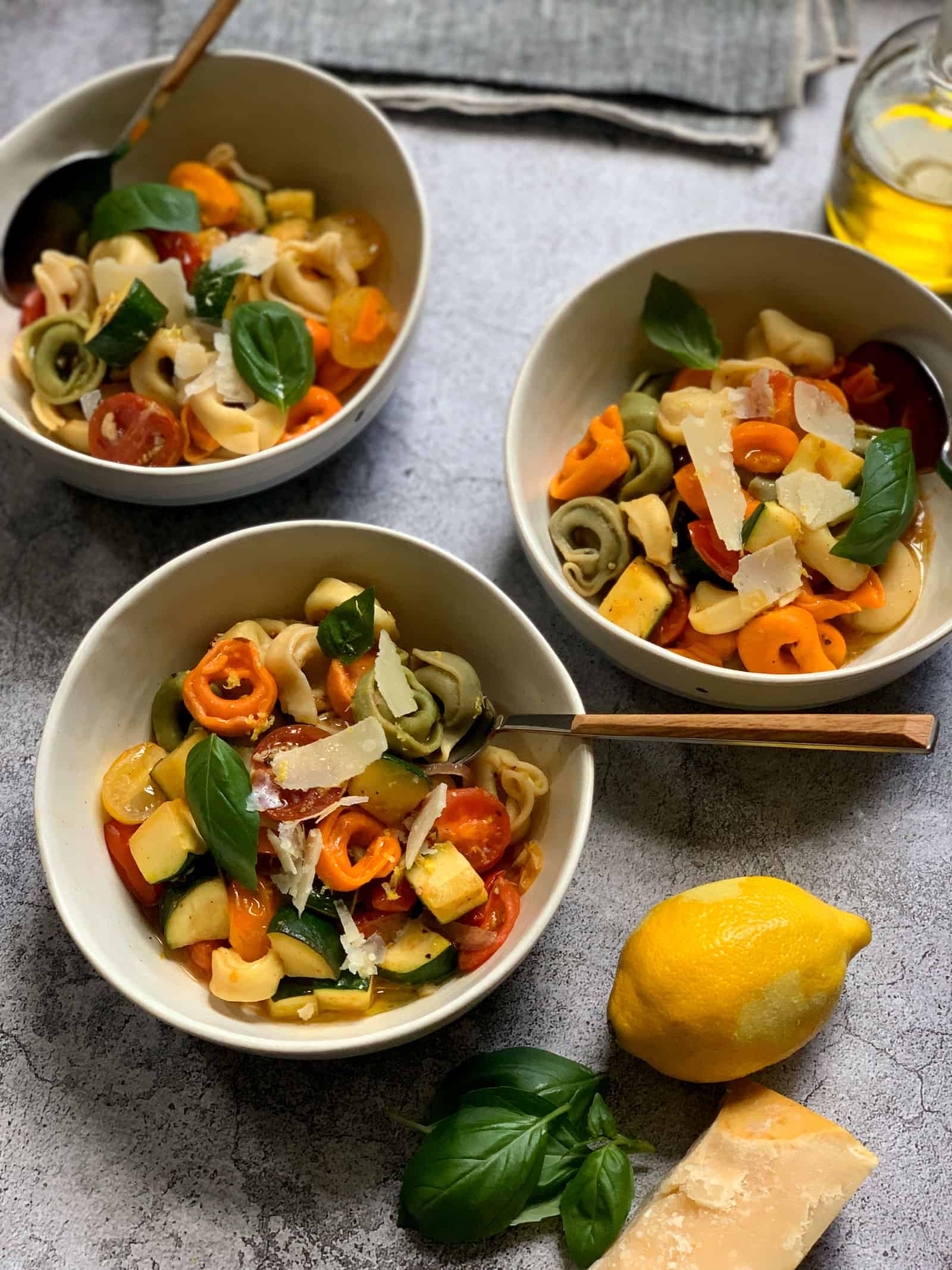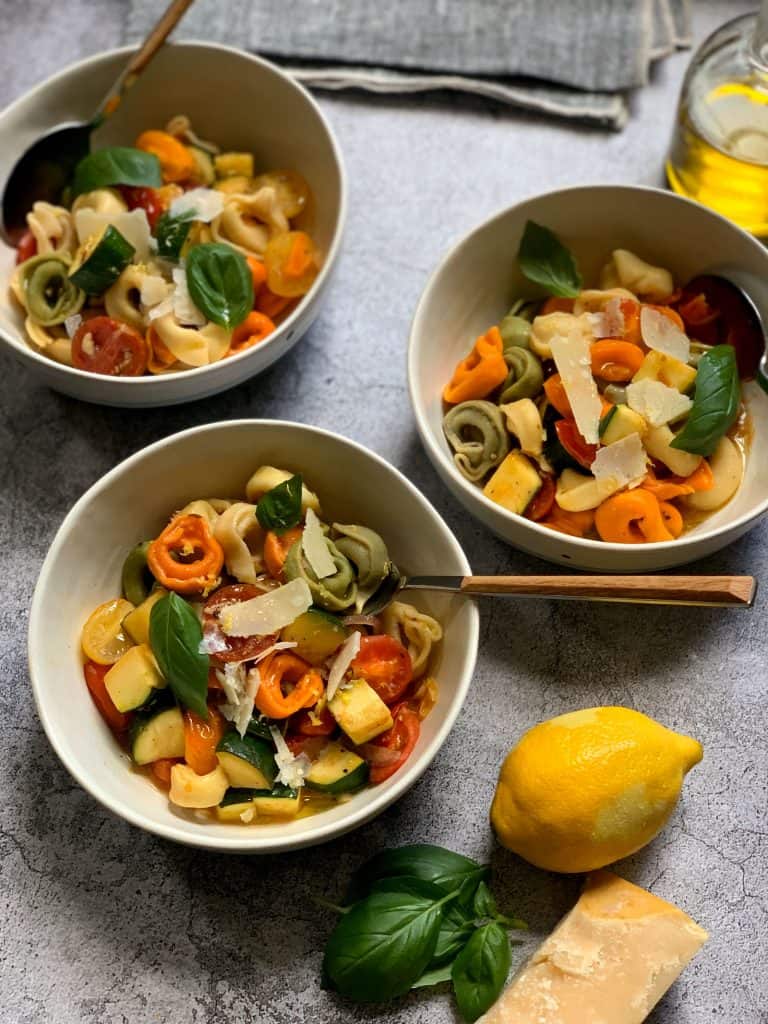 This was one of those Sundays were I'd rather enjoy a cool drink out on the deck than be in the warm kitchen. After a quick inspection of the fridge and pantry contents, the decision was easy. Pasta it is! In fact, a very fresh and colorful tortellini pasta, with green zucchini, heirloom tomatoes, lemon zest and shaved parmesan. It took barely half an hour to cook and it was delicious and very fresh.
Should I use fresh pasta?
You can definitely use whatever pasta you have handy for this quick dish. I had this fresh colorful tortellini from Whole foods, they were spinach and red pepper pasta dough filled with ricotta. They paired well with the zucchini & tomatoes. You can certainly use your favorite filled tortellini. Zitti or penne would work great as well.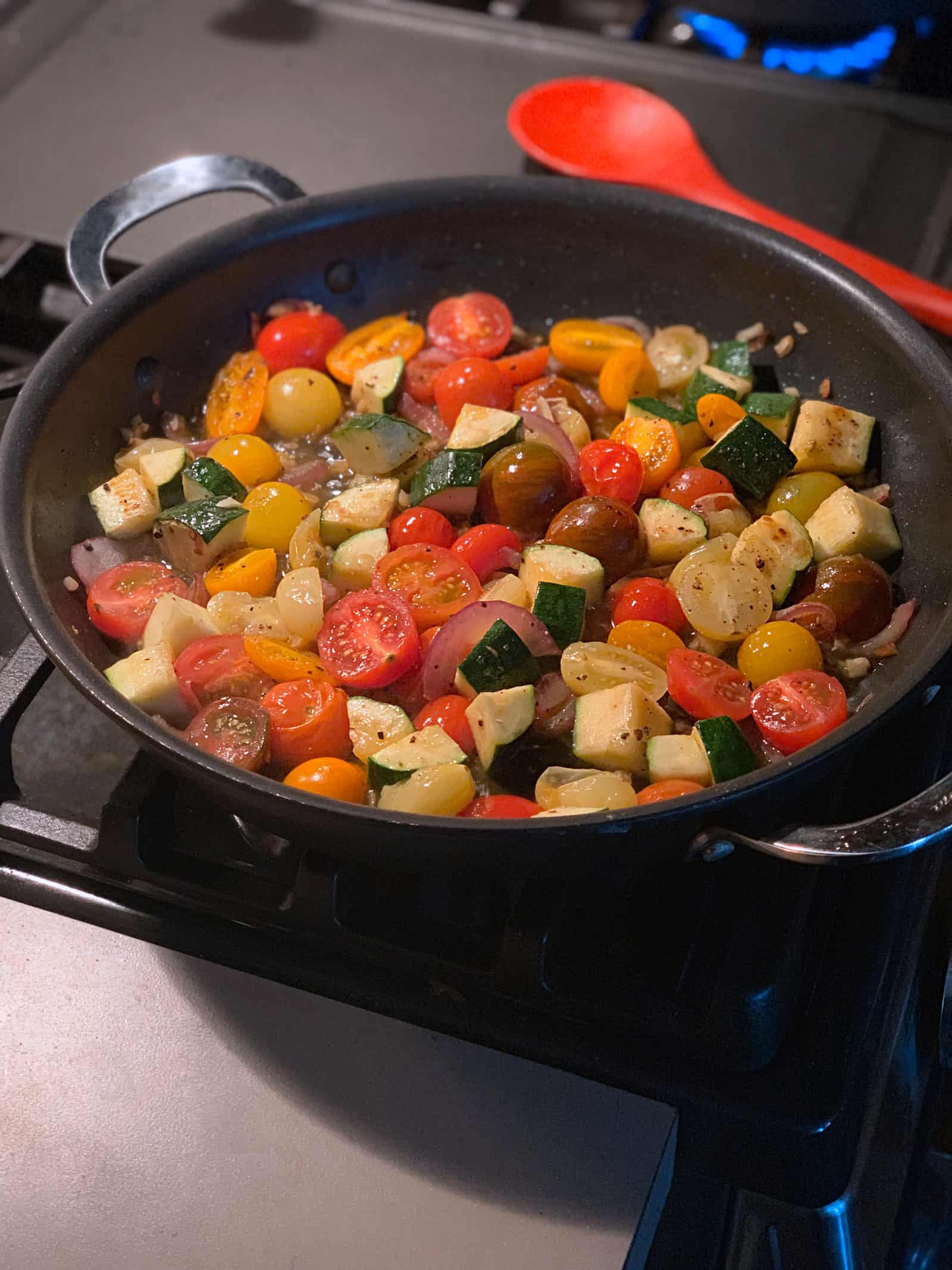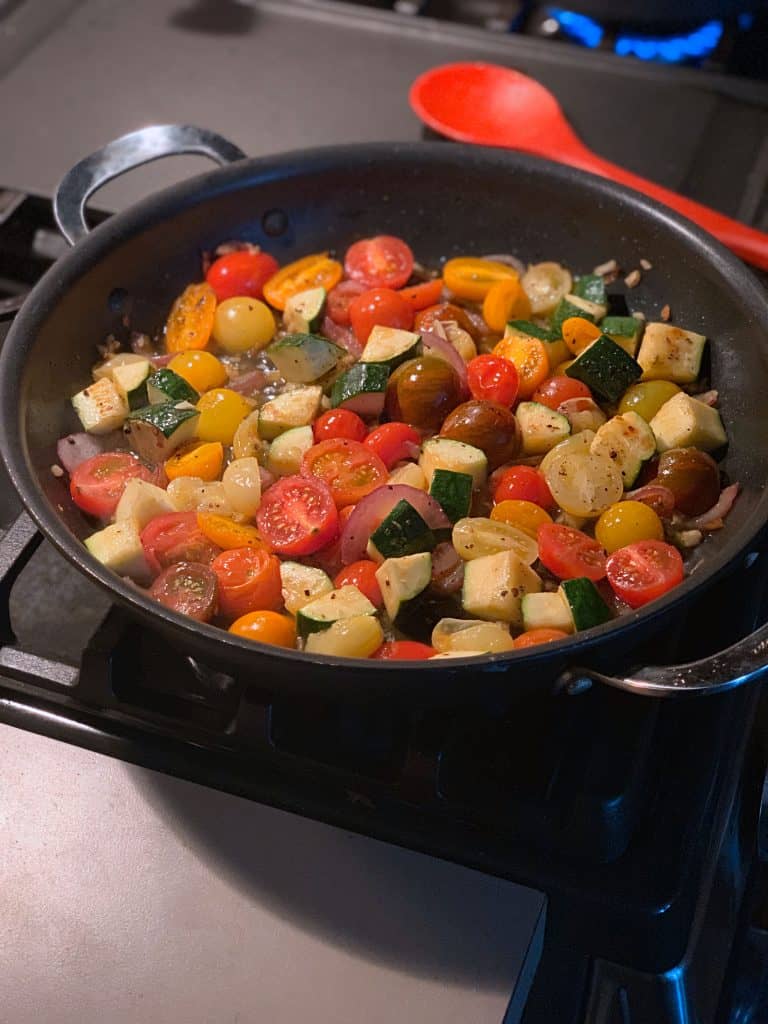 The whole trick is to not cook the veggies too much. When the pasta is done your veggies should be ready and waiting on the side.
The addition of lemon zest, fresh basil and extra virgin olive oil makes this summer pasta very fragrant and summery. Shaved parmesan cheese ads warmth and a savory flavor. Sprinkle some fresh ground pepper and you are set.