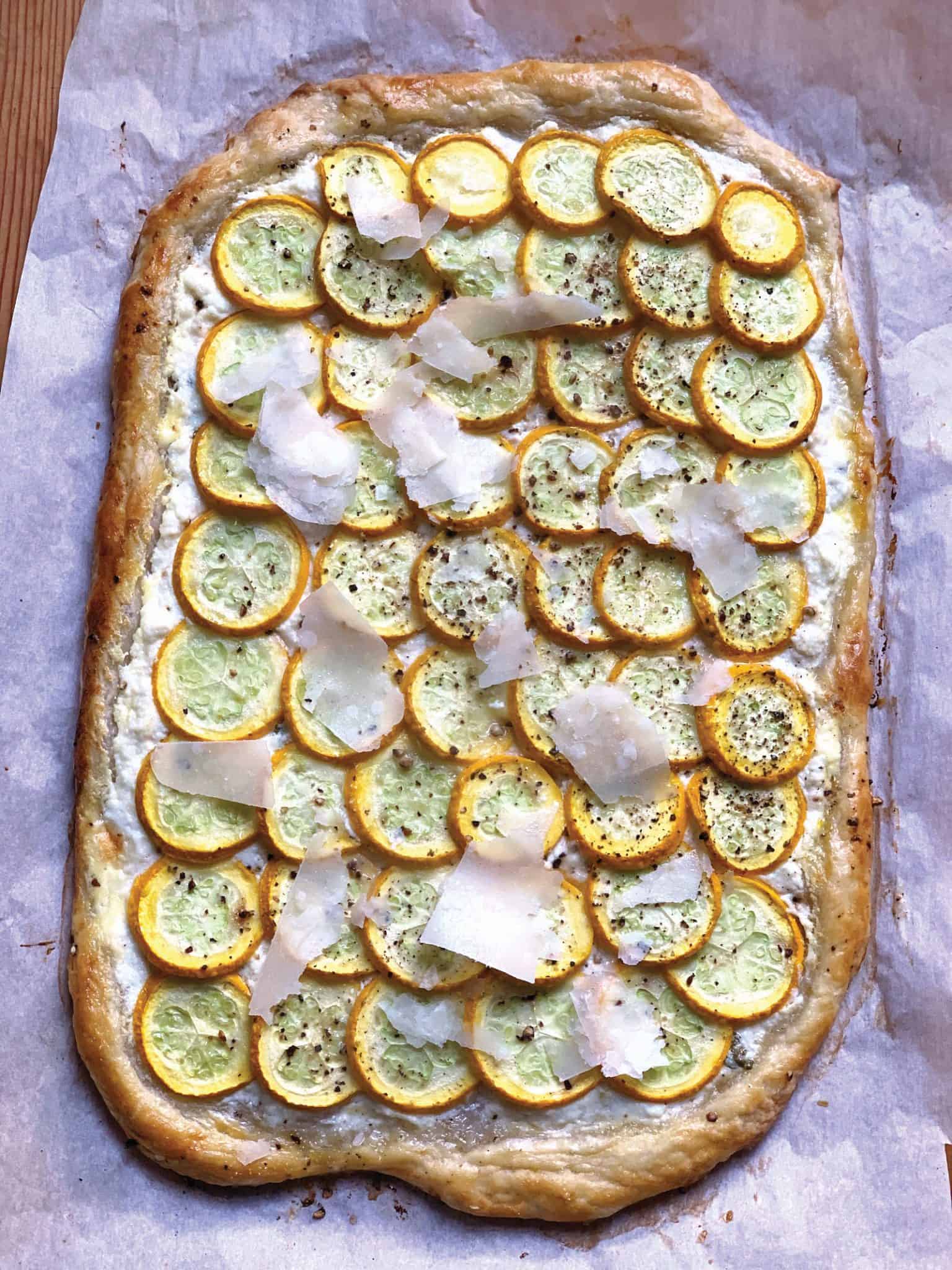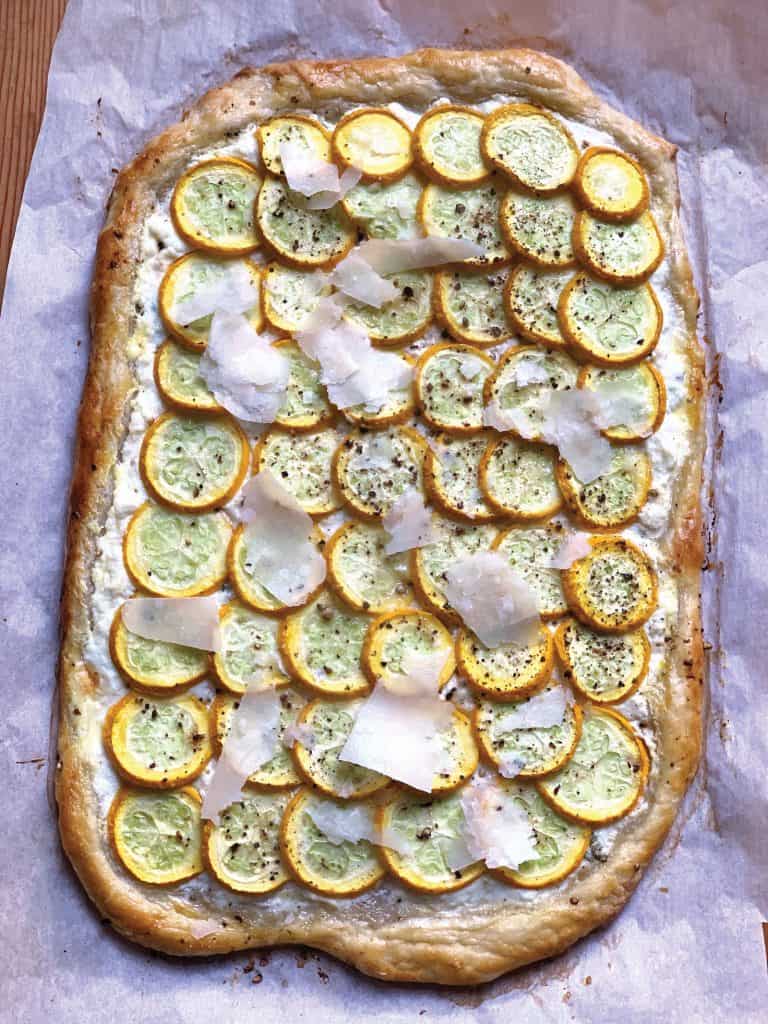 This lovely yellow squash tart is super easy and so tasty! The inspiration literally came for my encounter with the loveliest yellow squash zucchini in my local farmer's market. I could not resist those yellow sunshines and I picked up some with out really thinking what to do with them.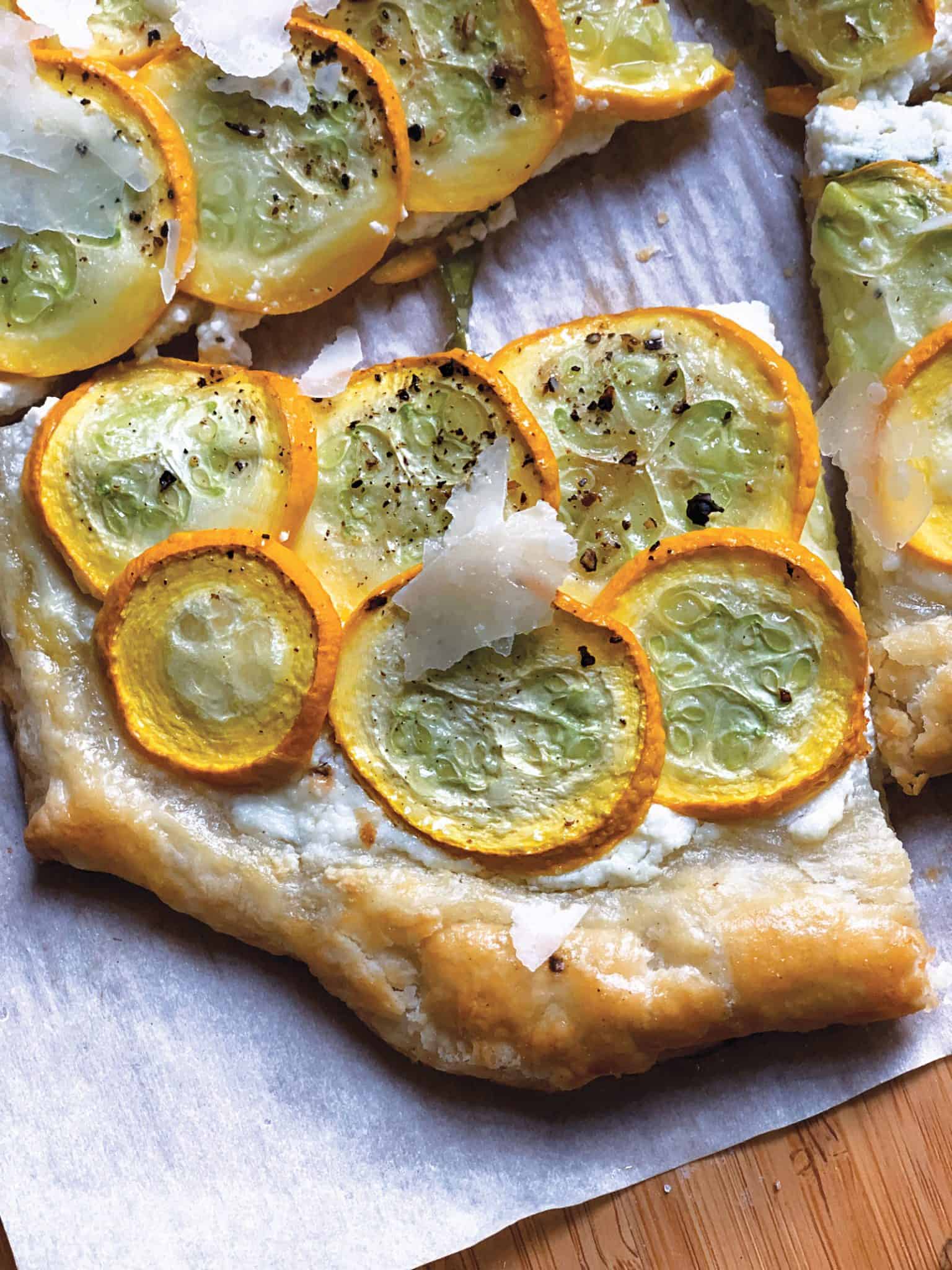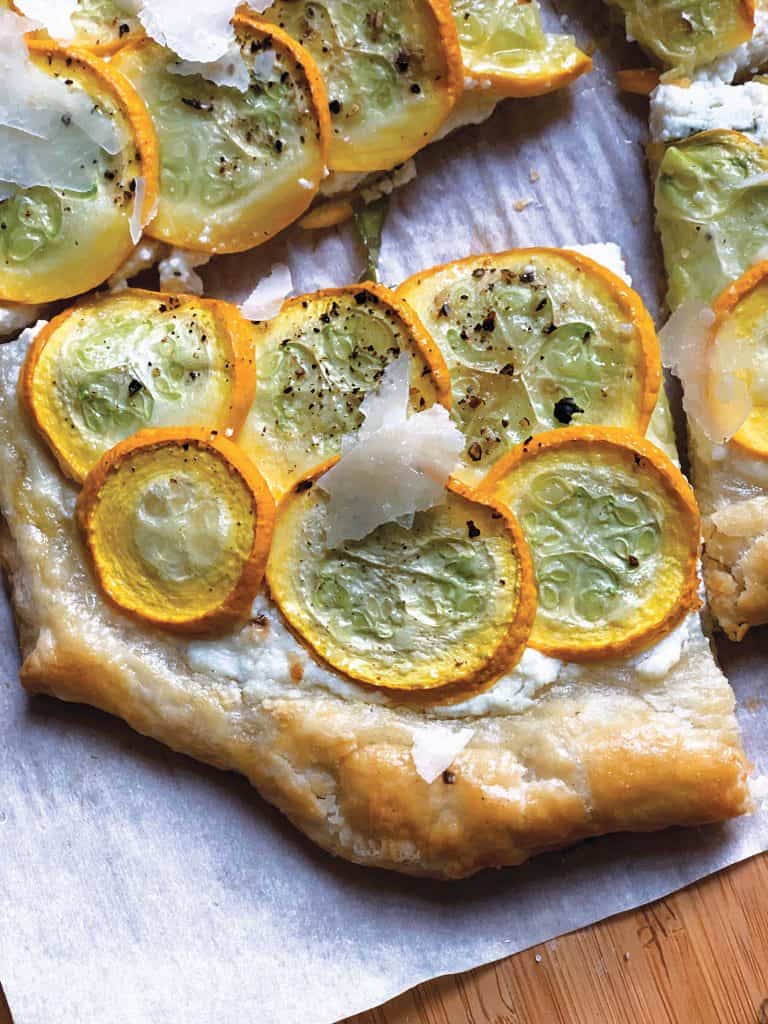 Puff pastry to the rescue
After discovering a puff pastry box in my freezer the choice was made. I would make a delicious summery yellow squash tart!
It was really easy. I took more effort to defrost the crust than actually make this tart. Sliced yellow squash, some ricotta cheese, a little olive oil, a handful of basil and some lemon zest et voila! Lunch in a pinch.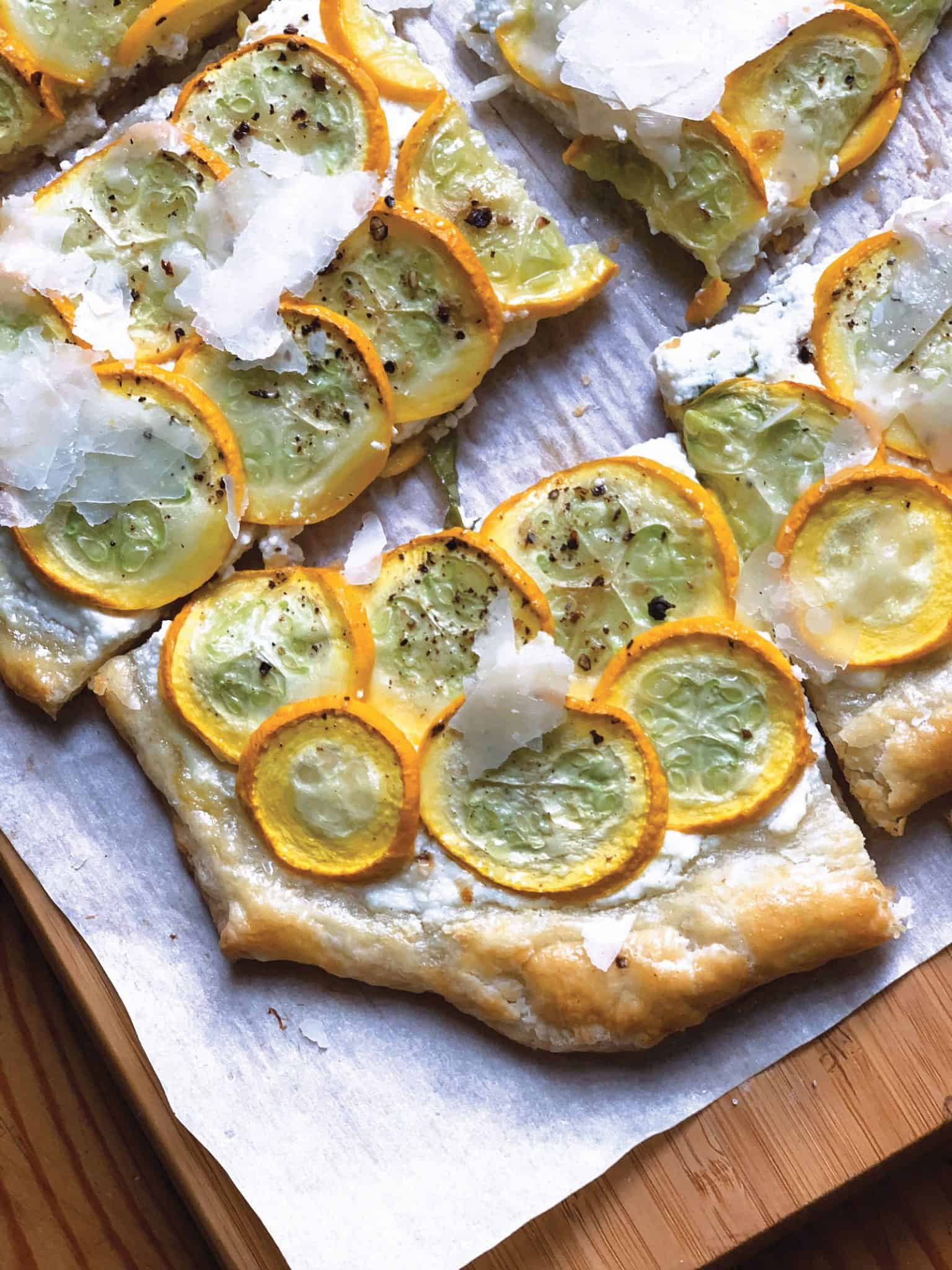 Ingredients
3

yellow squash zucchini

16

oz

ricotta cheese

zest from one lemon

3

tbsp

olive oil

a hand full of chopped basil

for the egg wash

1

egg and 1 tbsp water beaten

for serving

parmesan cheese
Instructions
Slice the squash zucchini into 1/8 inch (3 mm) rounds. Place them in a colander, sprinkle a little salt and mix well all over. Let squash drain most moisture for 15 min.

Preheat oven to 425 F.

In a bowl mix the ricotta cheese with 1 tbsp extra virgin olive oil. Add the basil and 2/3 of the lemon zest. Season with salt and fresh ground pepper to taste. Mix 1 tbsp of parmesan cheese. Stir well.

Place parchment paper on a baking sheet.

Carefully roll out the puff pastry on the parchment paper. Leaving about .5 inch rim all over pinch small holes all over the middle with a fork. That way the pastry won't puff up when it is baked, just the trim.

Pat the zucchini slices lightly with a kitchen towel to take away some of the moisture. Place them in a bowl and drizzle 1 tbsp extra virgin olive oil. Mix well.

Spread the ricotta mix all over the inner part of your pastry, leaving that half an inch bare. Add the zucchini slices on top, lightly overlapping each other. Sprinkle some fresh ground pepper all over.

Brush the egg wash all over pastry trim.

Bake for 25 min or until squash is golden at the edges (not burned!) and puff pastry has a nice warm gold color as well.

Sprinkle 1 tbsp extra virgin olive oil all over, some shaved parmesan cheese and the rest of the lemon zest. Enjoy!
Did you like this recipe?
Mention @thegreekfoodie_ or tag #thegreekfoodie_